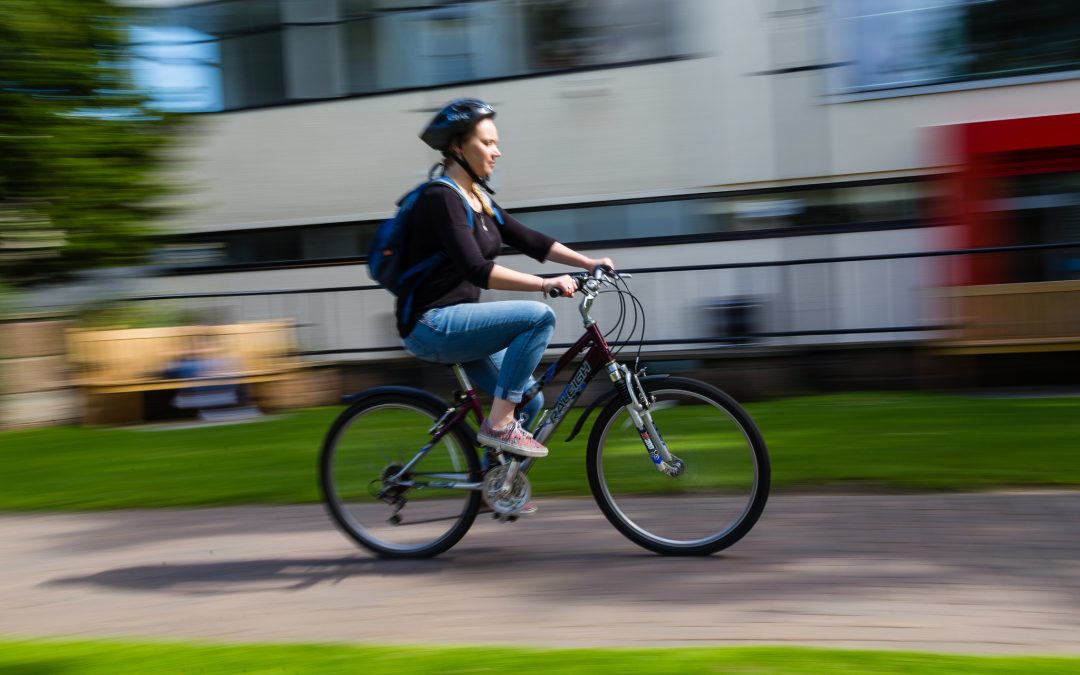 The two-wheeled revolution
in the Tactran Region
Cycling is seeing a healthy and sustained growth across the Tactran region. With new routes and paths, increased investment in training and activity programmes, more availability of electric bikes and growing public interest in active travel, there's never been a better time for cycling.
At Tactran, active travel represents a significant part of our work and we're constantly striving to improve and develop sustainable solutions. This month Marianne Scott, Regional Cycle Training & Development Officer for Cycling Scotland/Tactran, tells us about the exciting cycling programmes in place in the region. There's also news of: two successful Sustrans bids, Tactran grants and Stirling's bike-share scheme for over-14s.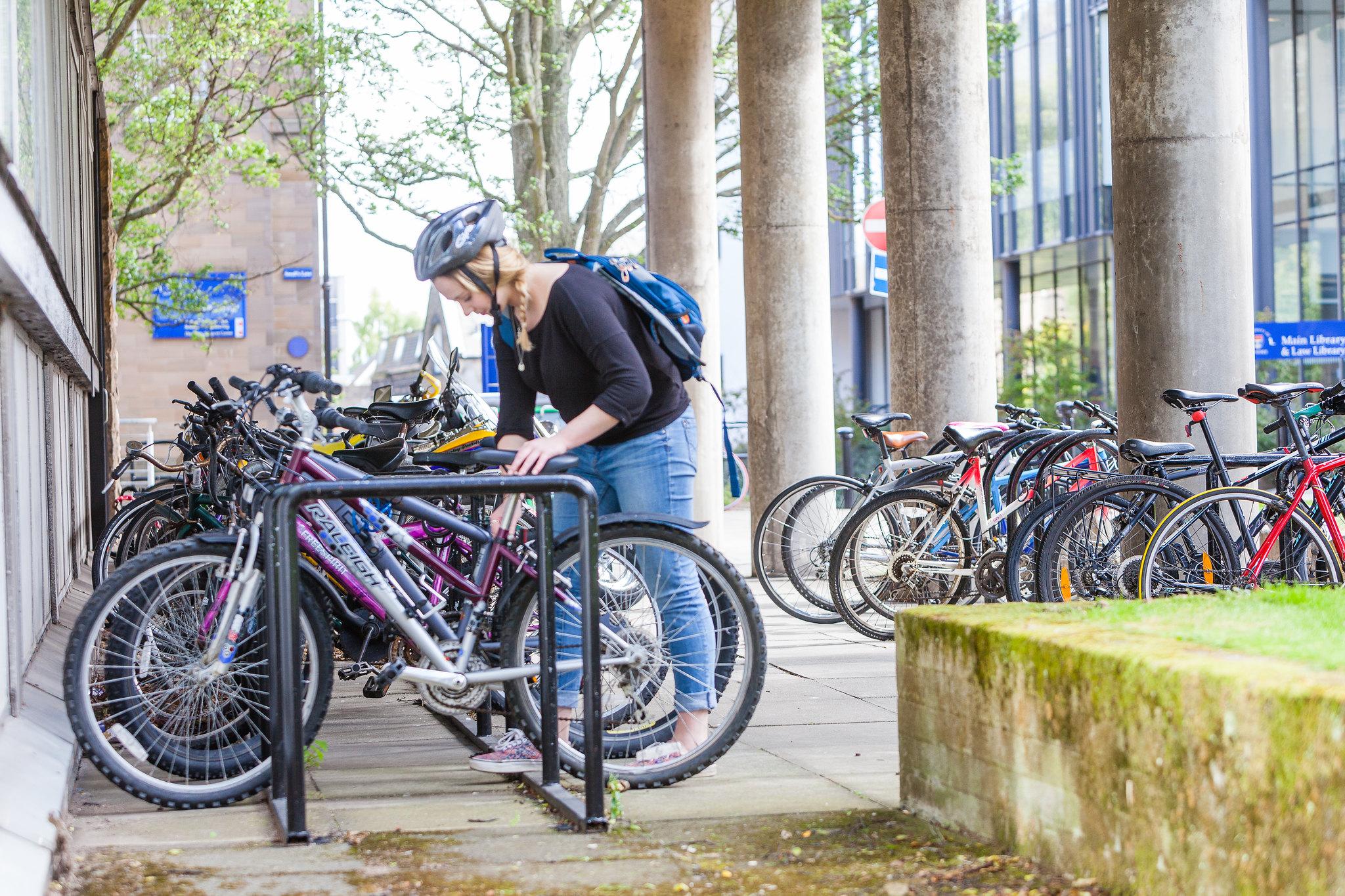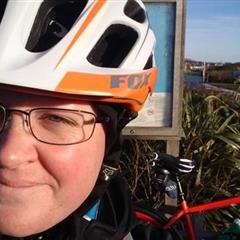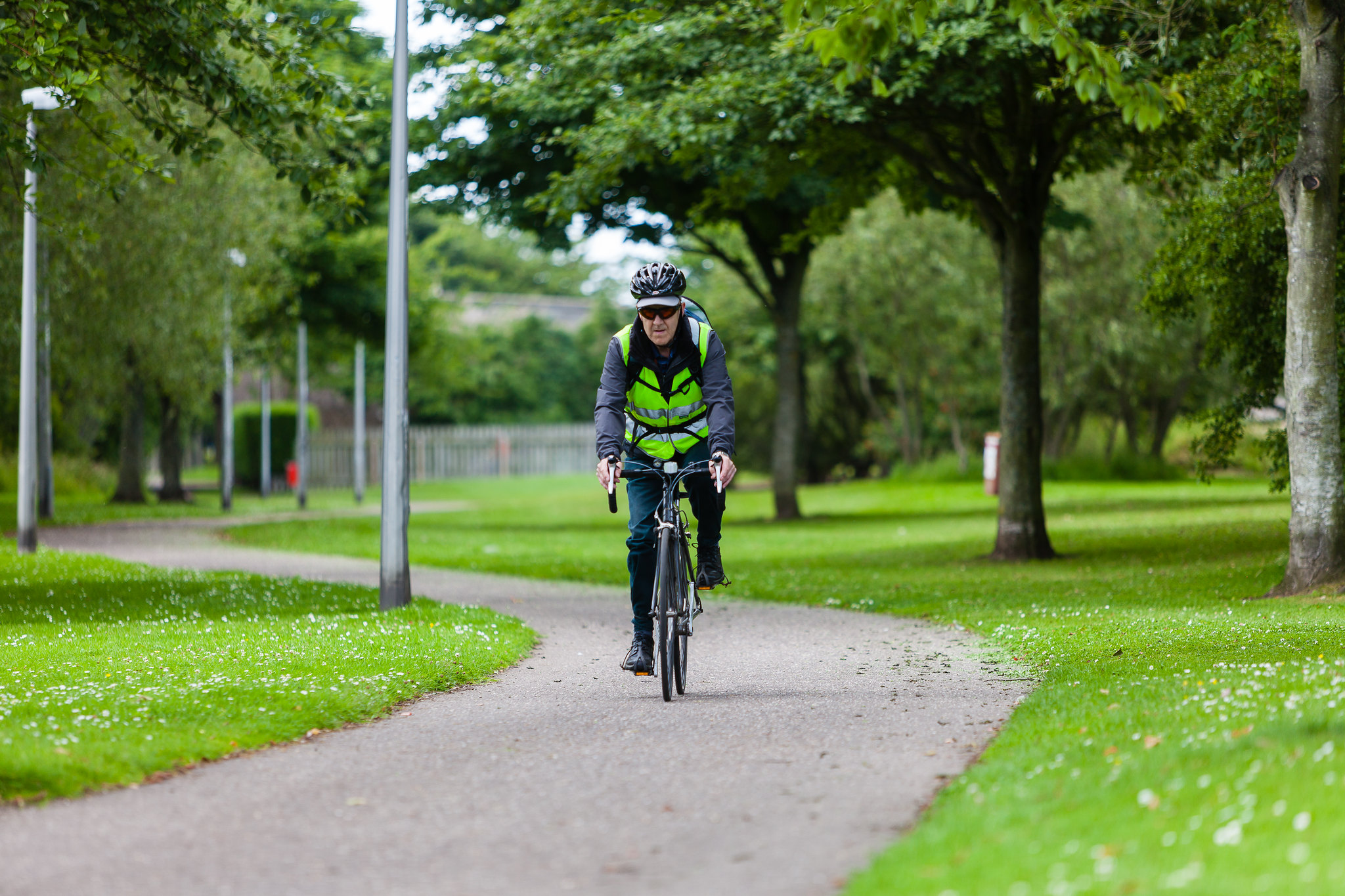 Cycling programmes in the Tactran area

 
Marianne Scott works for Cycling Scotland and is based in Tactran's Perth offices. Marianne's remit is to develop cycling across the four Tactran local authorities, encouraging everyone from nursery children to older citizens to enjoy the benefits of biking. She explains what's involved in the Cycling Scotland programmes and how they're helping people in the Tactran region.
Play on Pedals
Play on Pedals
helps pre-school children to develop cycling skills, by learning on balance bikes (bikes without pedals) before moving onto pedal bikes. They get used to moving on the bikes, learn about helmets and bike parts, and find out how to look after their bikes. "The programme was written for the Early Years setting and is run by nursery educators," explains Marianne. "We upskill the educators with
Play on Pedals
qualifications through the local authorities and they run the programmes in their nurseries. It fits in with Curriculum for Excellence, it's a fun and enjoyable course and the staff and kids love it.
"We've been doing Play on Pedals for three years in the Tactran area, with all four local authorities fully embracing the programme and 85% of nursery educators having gained the qualifications."
Bikeability Scotland
Bikeability Scotland gives children in Primary 5 to S1 the confidence to cycle on the roads, along with essential knowledge of bikes and bike maintenance.
With three levels, the kids progress from any starting point to navigating roads safely. Each level is packed with games and fun as well as useful learning. Marianne supports local authority coordinators to train teachers and parents as Cycle Training Assistants (CTAs) and, when the school's ready to go live, a trained mentor comes in to guide the trained CTAs, giving them complete control.
"Level 1 starts in the playground. The kids get used to cycling round their peers, balance and control and stopping/starting at mocked-up junctions. In Level 2 we take them out in groups onto quieter roads, cycling with peers, interacting with cars and pedestrians and learning about distance and real junctions. It's a big leap for some of the children, but it's good fun.
 "Level 3 is for Primary 7 through to S1. It's about bigger journeys on busier traffic routes, navigating roundabouts, multi-lane roads, traffic lights and inner-city traffic," says Marianne. "Sometimes there's peer pressure at this age, too, with children concerned about clothing or getting sweaty. We help to break those barriers down and, once they're out there, they enjoy it."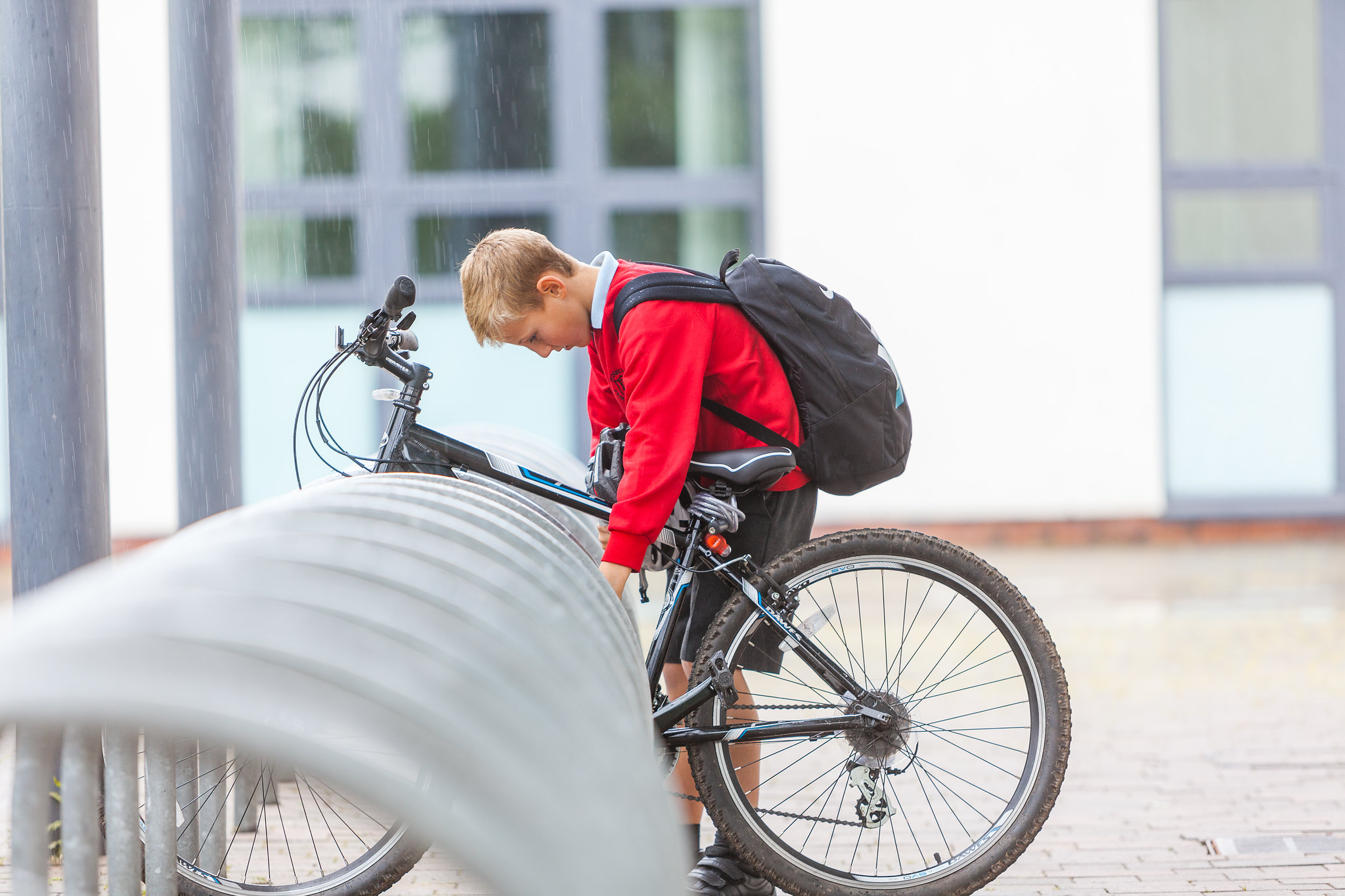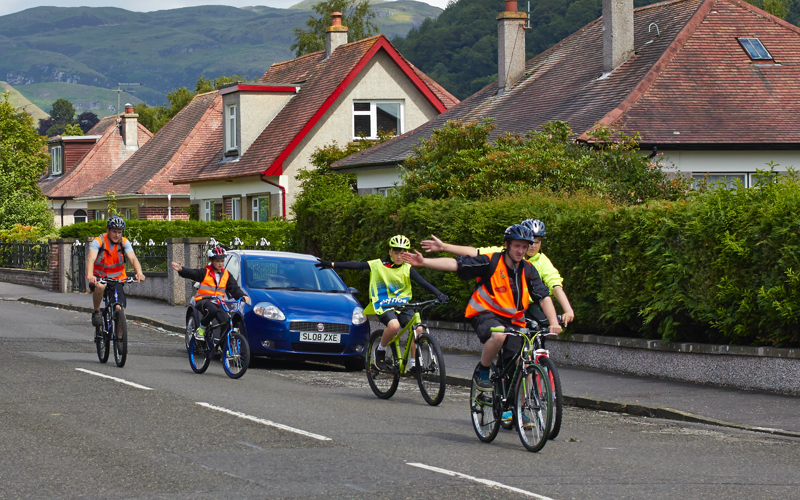 How do schools or parents get involved with Bikeability?
"Schools and parents should
visit the Cycling Scotland website
. We are fortunate to have four Bikeability coordinators across the Tactran local authorities, who are doing an amazing job. As time goes on we're getting more and more interest."
Essential Cycling Skills
Essential Cycling Skills

is our range of practical training and resources to help adults develop confidence and cycling skills. Marianne says, "We work through what each person wants to get from the course and look at bikes, clothing, lights and cycling in inclement weather. As on our kids' courses, we teach participants how to check a bike from back wheel to front to ensure everything's fine."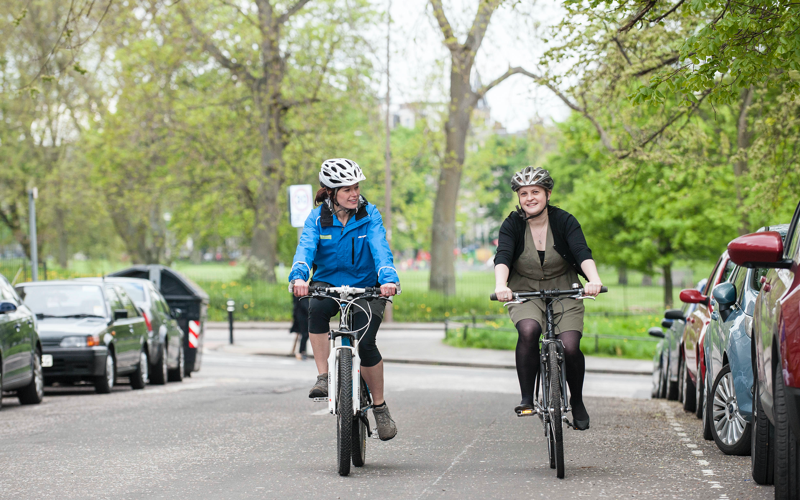 There's also an Essential Cycling Skills app for Apple and Android which develops and tests knowledge through seven different levels from beginner to regular commuter, as well as a useful handbook and many Essential Cycling Skills training videos.
The Institute of Sport and Exercise has now embedded cycling into their programme for the first time.
Essential Cycling Skills in the community
Marianne explains that Essential Cycling Skills can be accessed easily, in three different ways:
1) through communities, hubs and clubs
2) via employers, and
3) through general enquiries at bike shops and retailers. 
"These groups and hubs don't always have the capacity to take people out for cycling sessions, but we can send in our trainers, fund the training and enable access to bikes and equipment," she adds. "It's not just traditional bikes – it's tricycles, electric bikes, side-by-side bikes. There are group sessions or one-to-ones. We believe anyone anywhere should have the opportunity to cycle."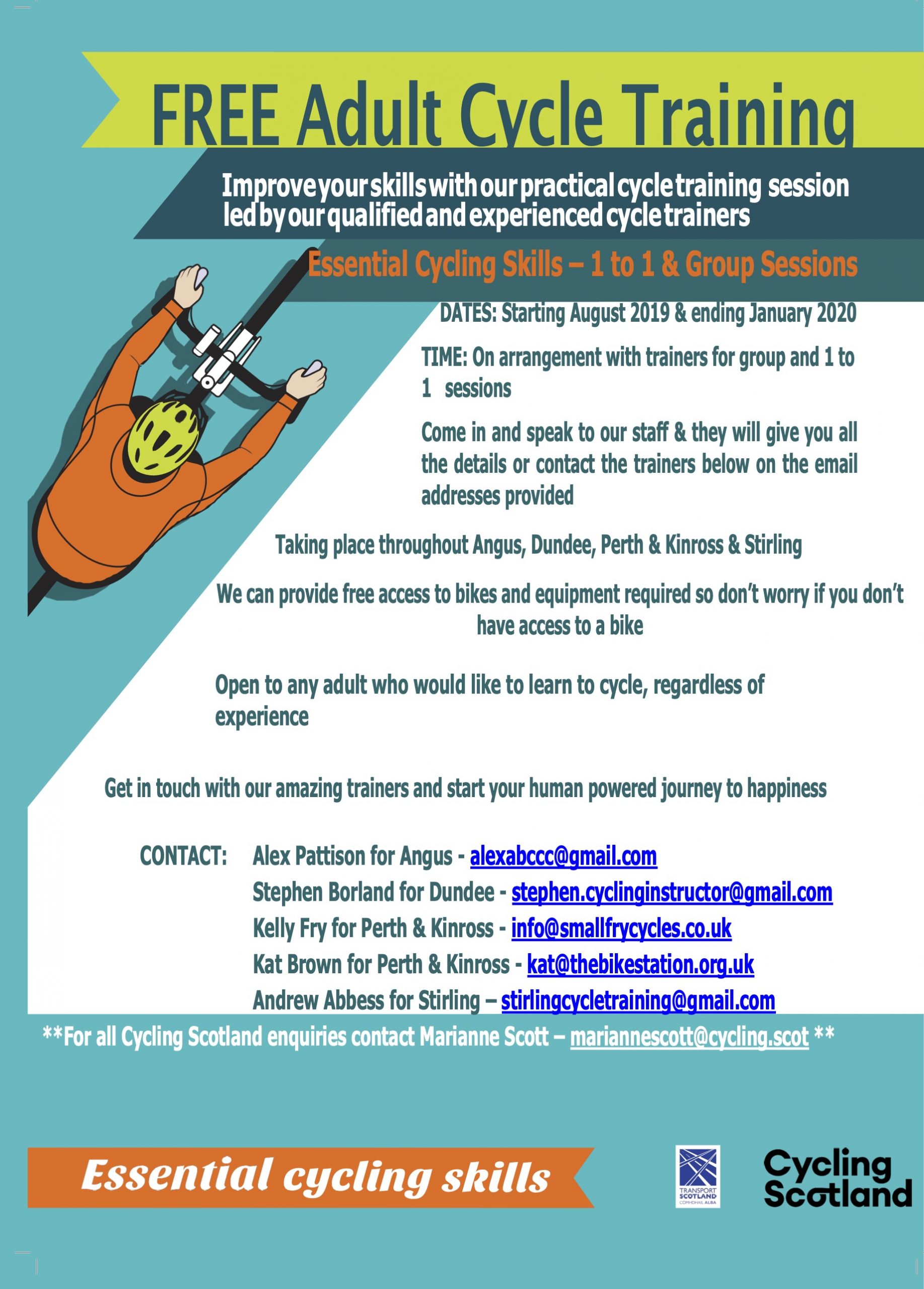 Adult Cycling at the Institue of Sport and Exercise
Marianne has been working with The Active Living Members group, adults aged from about 50 to 90, at the University of Dundee's Institute of Sport and Exercise. Some live with long-term health conditions, such as COPD, asthma, dexterity issues or arthritis. 
"The group was really interested in cycling," says Marianne, "but some people were apprehensive. Some hadn't cycled since childhood, others couldn't remember how. We also had to adapt to any health conditions to ensure that each of them could be comfortable on a bike.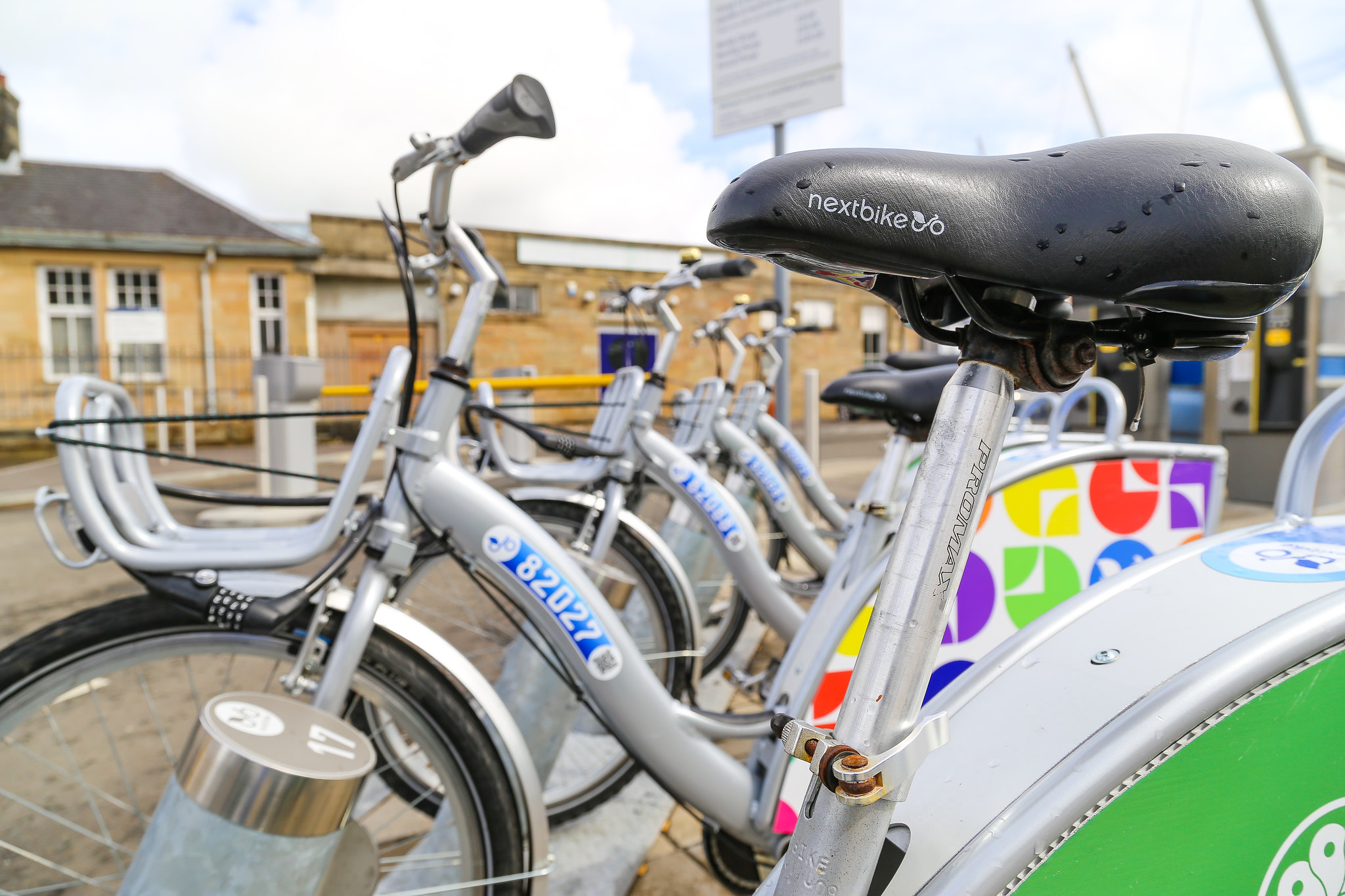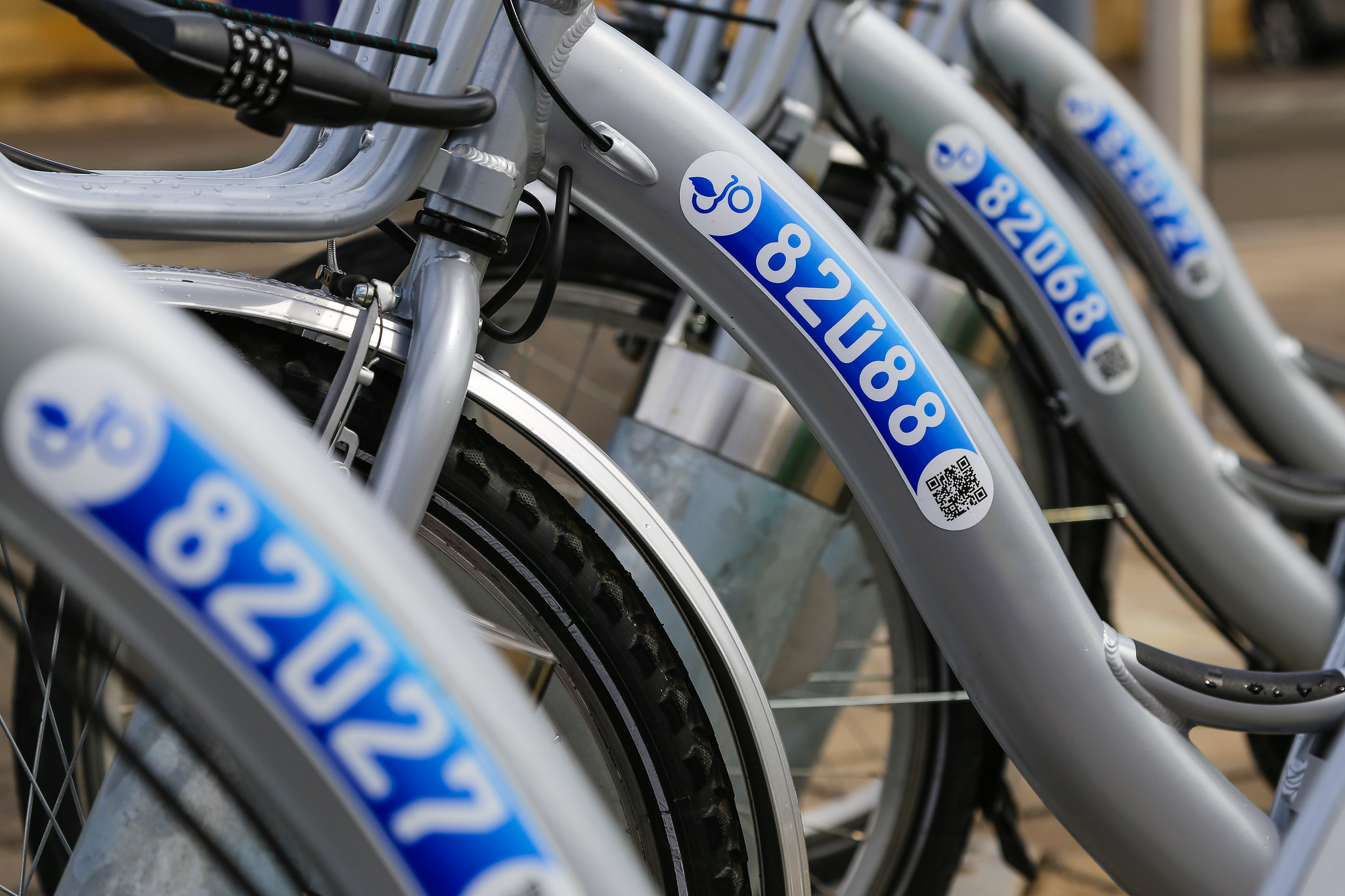 "We upskilled them with Essential Cycling Skills sessions over an eight-week period. We gave them access to bikes, clothing, electric bikes and all the necessary knowledge. They started out not being able to cycle and now they have a weekly cycling group. They even had a Christmassy cycle over the Tay Road Bridge last year, all wearing tinsel! They volunteered at the 2018 Glasgow European Championships, too. Their enthusiasm is fantastic, as these quotes show."
"I didn't expect to learn as much and improve so much. Gaining road sense was very valuable. I joined the class only in the hope of cycling the bike pathways…I have been out on a 21-mile ride, some of it on the road, and it feels great to be back cycling." (Marie, participant)
"Great course, thoroughly enjoyed it and would love to be able to cycle everywhere." (Tony, participant)
"Although I began cycling in the 1960's I had never thought about some skills I have learned. The course was well organised."  (Ray, participant)
Cycle Friendly Organisations
Through funding from Transport Scotland, Cycling Scotland has created Cycling Friendly, a  programme of support across Scotland. What does this mean?
"Cycling Friendly schools make it easy for kids to cycle to school, by offering changing facilities, cycle-parking facilities and an active-travel contact in the school," explains Marianne. Local authorities can identify safe travel corridors for the pupils, as well as putting in safety measures, e.g. pelican crossings, better traffic-light sequences or bollards outside the school.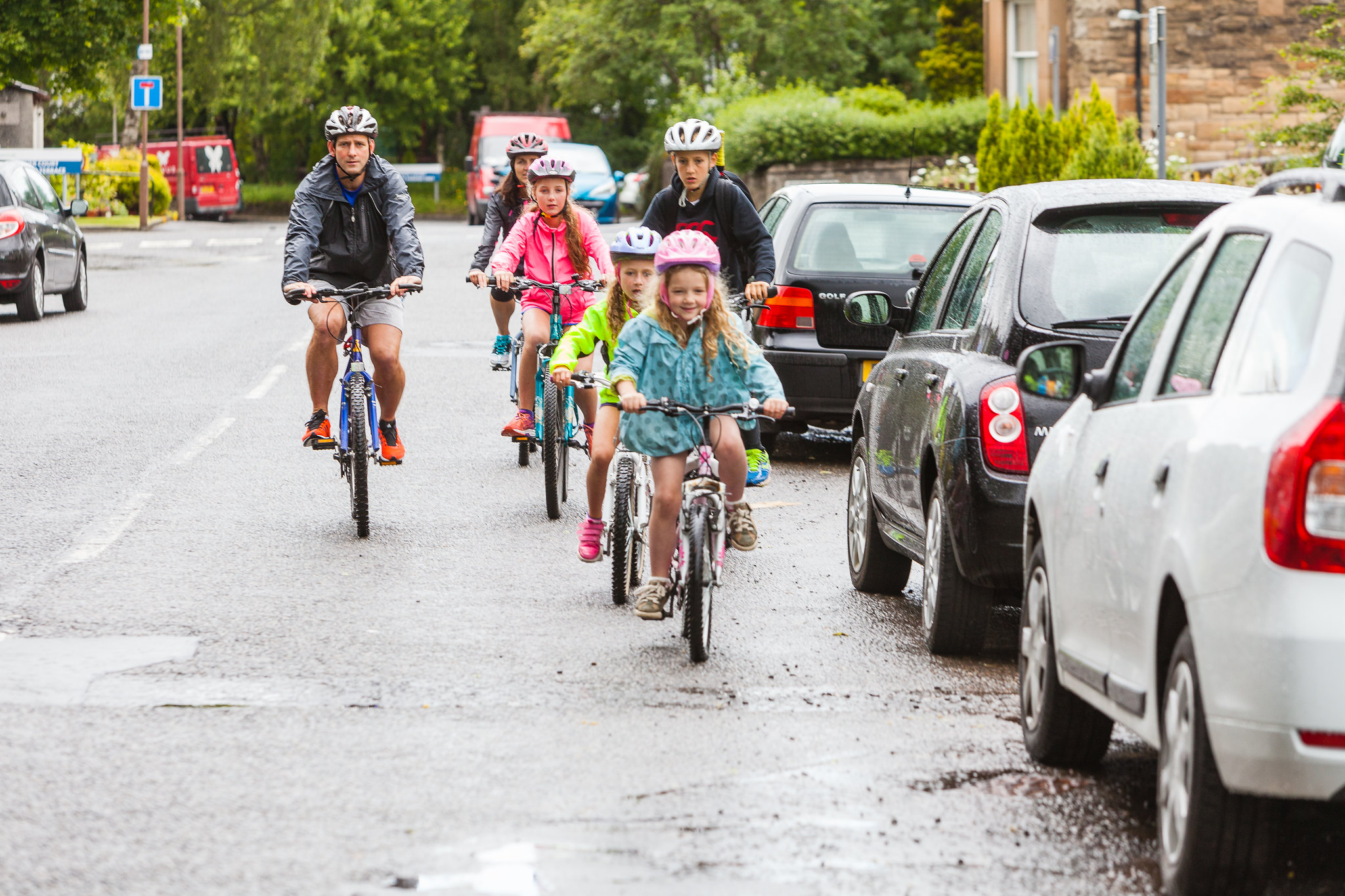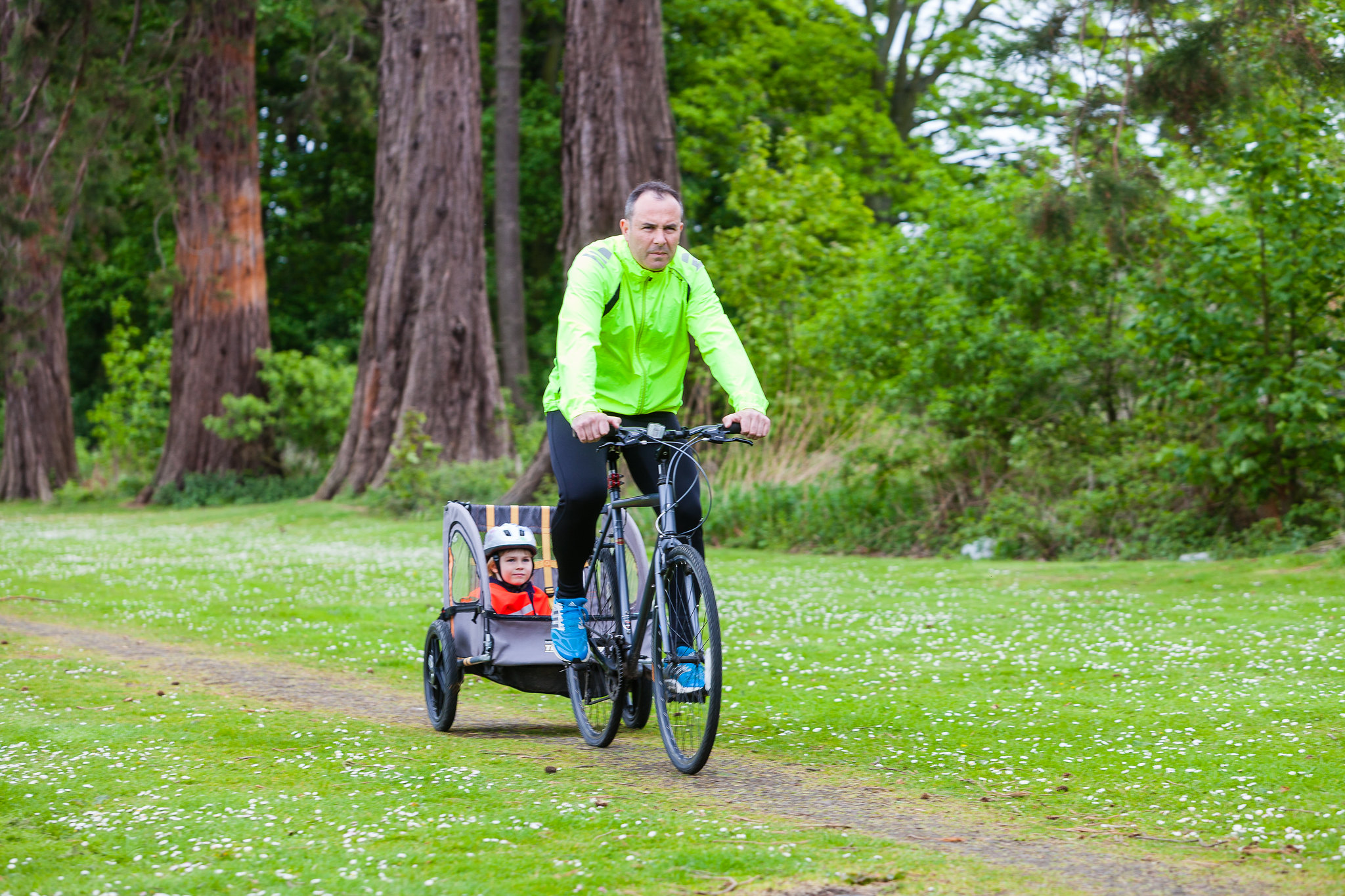 "Secondary schools can apply for up to £4000 in grants to help them put in infrastructure, from bike fleets to changing facilities, bike-storage facilities, workstations and tools. It can also be used to upskill pupils and staff with qualifications. It helps to break down many barriers to school cycling, such as lack of confidence or facilities."
Colleges, universities, employers and community groups can also apply for Cycling Friendly status, giving access to funding, resources, training and equipment. It also opens them up to connections in their areas such as route-planning, community links and Plus bids via Sustrans.
Cycling for social housing residents
Cycling Scotland, the Scottish Federation of Housing Associations (SFHA), Living Streets Scotland and Sustrans Scotland are working with housing associations across Scotland and have opened up grant funding for new and existing housing areas, to improve walking and cycling facilities including making it easier to store bikes safely. 
As Marianne explains, "New housing estates have car parking and bin spaces, but often no bike spaces. It would be great if everyone who needed to could safely park a bike. That's happening now thanks to this grant funding. With older buildings it's not always possible to build this in, but we're looking at other options, e.g. bike-parking on the street next to a bus shelter or community centre, so that people have easy access."
 Find out more
To find out more about any of these Cycling Scotland programmes, contact Marianne Scott on [email protected].
Sustrans funding wins for Angus and Perth & Kinross
At Tactran we were delighted when Angus Council and Perth & Kinross Council won significant funding from the Sustrans-managed Places for Everyone competition.
The Accessible Arbroath project will remove major barriers preventing people walking, cycling and wheeling by converting two lanes of the A92 into a new segregated cycleway and widened pedestrian routes. Integrated active travel and local transport will benefit staff and students at Dundee and Angus College, local residents and visitors. The award is worth £6.92 million.
The Perth, People, Place project has received £6.45 million for the first arm of its cycle network, which will connect the neighbourhoods of Bertha Park, Inveralmond and Muirton to the City Centre. The project aims to make Dunkeld Road a key walking and cycling artery for local travel, by reallocating parts of the A912 dual-carriageway to create a fully segregated cycle-lane and improved footways as well as public realm improvements and green infrastructure. A proposed bridge connecting to National Cycle Network Route 77 will provide a link with villages north of Perth.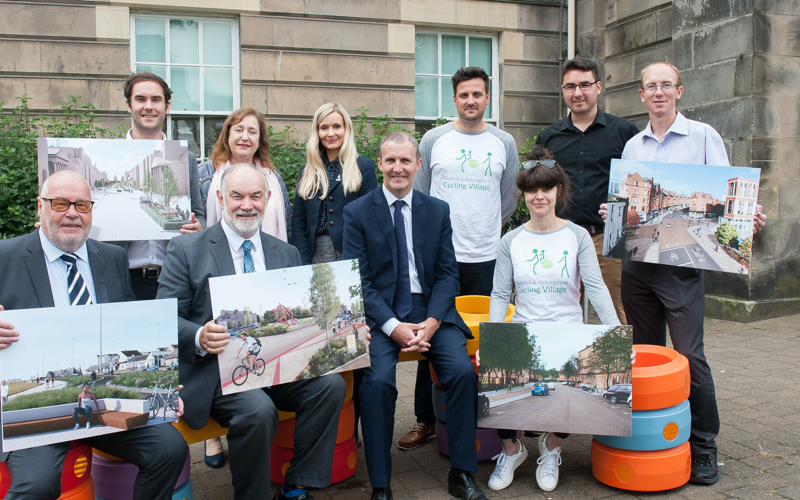 Stirling launches UK's first bike-share scheme for over-14s
There was great news from Stirling in September with the announcement of the UK's first bike-share scheme for young people over the age of 14. Its backers hope giving teenagers easy access to a free public bike scheme will "instil active travel habits".
Forth Environment Link (FEL), a charity, has set up rental stations and 10 bikes at each of three schools: Bannockburn, Stirling and Wallace high schools. A fourth station will follow at St Modan's High School.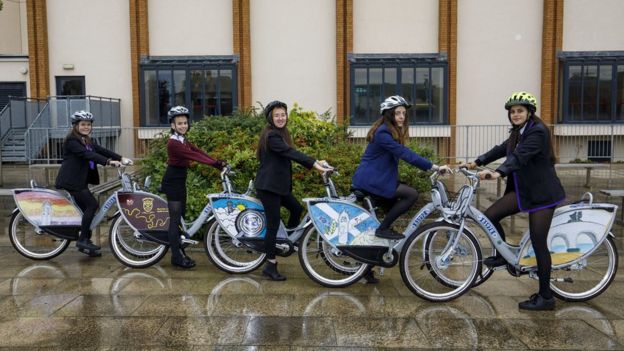 Active Travel Grant will connect communities
The Tactran Active Travel Grant, a partnership between Tactran and Sustrans, aims to connect communities by providing high-quality cycling and walking infrastructure.
It's available to all partners in the region including councils, National Parks, Health Boards, higher- and further-education establishments and other statutory bodies. Community organisations and businesses can be considered but must work in partnership with their Council or other statutory body. 
To date the Active Travel Grant has awarded approximately £650,000 grant funding, with projects including:
Carse of Gowrie Cycle and Ride (awarded £20,000) – secure cycle parking at key bus stops along the A90 between Perth and Dundee;
Bridge of Allan: Safe Route to School (awarded £5,000) – to improve crossing safety along the route to the primary school.;
Cycle racks at New Community Campus, Brechin (awarded £5,000) – to allow Angus Council to install Sheffield racks with a Perspex cover at the main door.
This year (2019/20) the Tactran board has asked that the fund be targeted towards helping with access to sites across NHS Tayside and NHS Forth Valley and/or to higher and further education facilities. We are currently identifying these projects and we'll share news of the awards soon.
The Regional Active Travel Development Fund (RATDF)
In 2018/19, Transport Scotland awarded funding to Tactran via the Regional Active Travel Development Fund. We worked with the four Tactran local authorities – Angus, Dundee, Perth & Kinross and Stirling – and took forward feasibility studies on active travel options between settlements across the region. We looked at:
Brechin to Montrose

Dunkeld to Blairgowrie

Stirling to Larbert via Plean.  
We have completed the final report which includes various options and costs. The routes are part of the Regional Walking and Cycling Network (RWCN).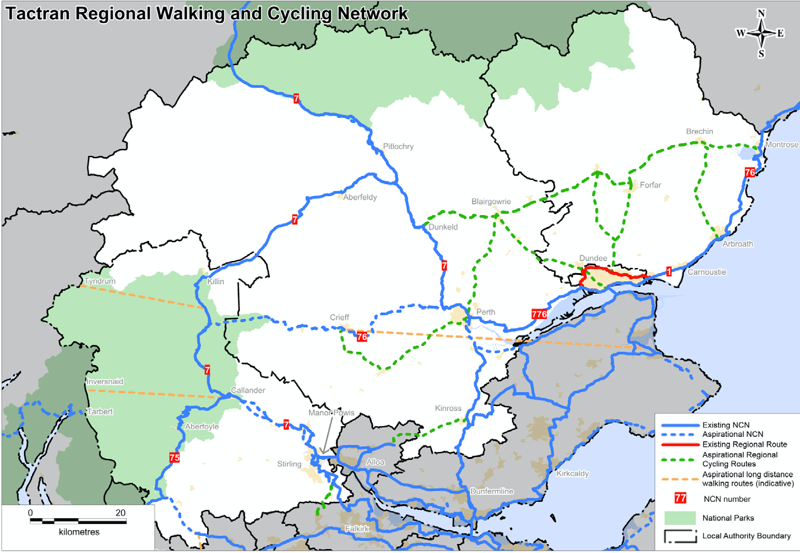 Tactran Regional Active Travel Audits
Tactran carried out 13 audits over 2016/18 and 18/19 across the region, in particular Dundee North. The Tactran Regional Active Travel Audits are now used by the local authorities when taking forward developments within the audited areas. 
The aim of the study was to provide:
updated information of existing active travel networks, including infrastructure and facilities for walking and cycling;
information and a map of potential active travel network, including recommended infrastructure and facilities;
a proposal for investment in active travel infrastructure in each settlement to help guide potential future active-travel investment.
For more information on the projects we hope to take forward across the region, please see pp.27-34 of the Tactran RTS Delivery Plan.
Link and Contacts
There's a growing number of organisations and programmes helping to develop cycling across the Tactran region. Here are some you may find useful:
Next Month
In November we'll be bringing you exciting news of developments at Dundee's Ninewells Hospital, which is expanding access to active travel, improving its infrastructure and pathways and easing parking issues. Visit the Tactran blog to find out more, and follow us on Twitter for up-to-the-minute news.
About Tactran
Tactran is one of seven statutory Regional Transport Partnerships (RTPs) covering Scotland. The Tactran region forms an important hub at the heart of Scotland's transport network and includes the local authority areas of Angus, Dundee City, Perth & Kinross and Stirling. Together these make up just under 10% of Scotland's land mass and nearly 12% of the nation's population.
Our primary purpose is to develop a Regional Transport Strategy setting out a vision for the medium- to long-term future of transport in the area and to oversee its implementation.
Contact us with your queries, suggestions and comments
View our Privacy Policy and Cookie Policy.