A look back at 2019's brilliant travel projects
Get On The Go is a useful free resource that helps you save money, time and hassle while you travel in Angus, Dundee and Perth & Kinross. It's the go-to place for news and updates about smart, sustainable and active travel. 
Sometimes a person or a group can make a huge difference, when they launch just the right project that will help the environment, support the community, or both. In the third and final review of 2019, we celebrate some brilliant projects from the Get On The Go region, including two significant funding awards that will transform local areas.
For regular updates, follow Get On The Go on Twitter and Facebook.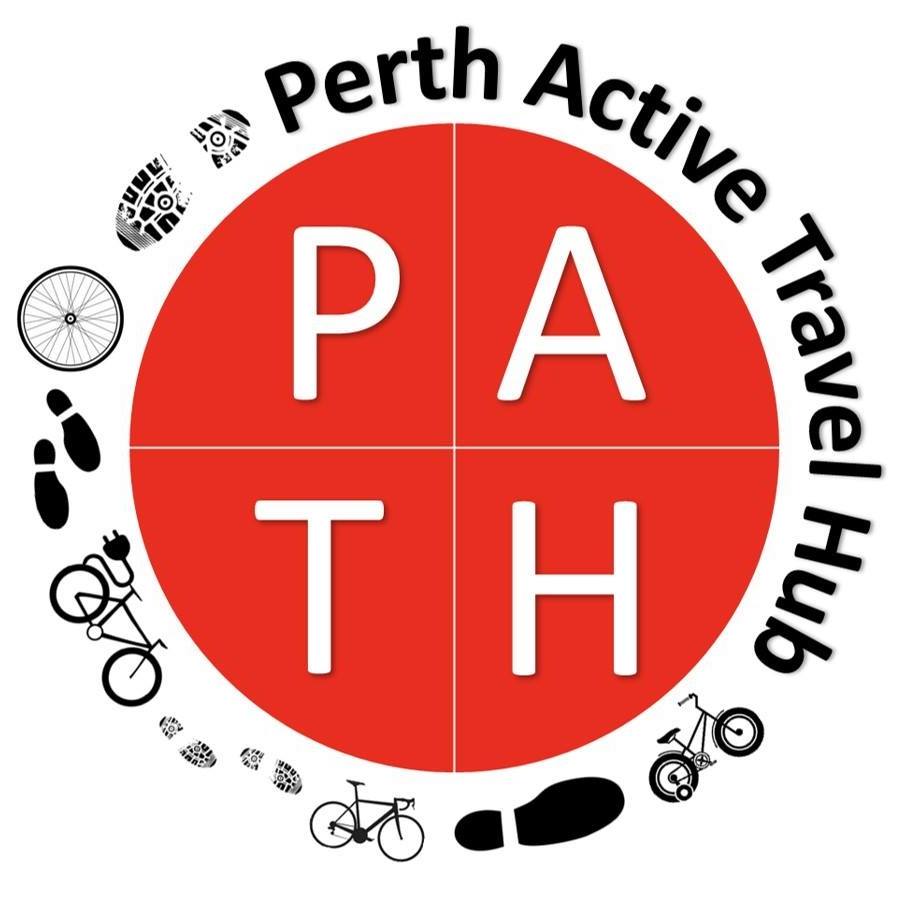 Upper Tay Transport Group

The Upper Tay Transport Group (UTTG) started as a way to increase transport options in the Upper Tay area, particularly for isolated and vulnerable people, and to enable people to access services. The group promotes public transport, active transport and shared transport to reduce negative impacts on the environment. The Upper Tay area is covered by the Community Councils of Glen Lyon & Loch Tay, Kenmore & District, Dull & Weem and Aberfeldy.

The group, which began with the Community Lifts project, gained momentum in 2019 and is becoming fully operational in 2020.
Emma Burtles from UTTG says, "The work we do is important to the area because a recent report* regarded Aberfeldy and Kinloch Rannoch as the most access-deprived area in Scotland. If you don't have a car it's very difficult. If you do have a car, it's good to think about other more environmentally friendly options such as public transport or Liftshare."
Find out more on the Upper Tay Transport Group website. If you'd like to offer your time, e.g. as a volunteer driver, please contact Emma Burtles on 07507 479555 or email [email protected].
*Scottish Index of Multiple Deprivation – https://www.gov.scot/collections/scottish-index-of-multiple-deprivation-2020/ 
Dundee kids design unique bike racks
In 2019, Dundee Cycling Forum teamed up with the Dundee City of Design's UNESCO team to launch the Rack Your Brains competition for young people. Local jeweller Kirsten Manzi worked with Blackness Primary School to design new bike racks inspired by the West End of Dundee, with P&G Blacksmiths building the winning designs this year.
The competition called for simple, bold shapes and colours for the bike racks, and the ideas had to be inspired by a location in Dundee. Kirsten and the children explored the area around the school, and pupils took inspiration from the variety of local businesses in Dundee's West End.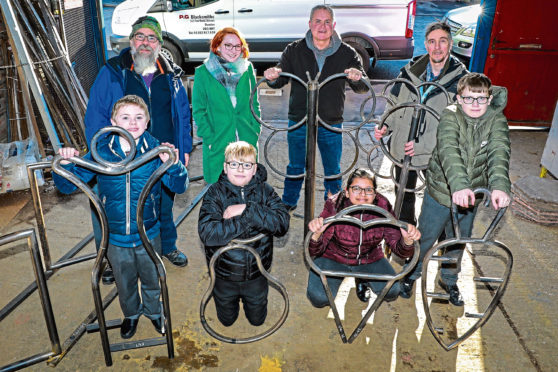 All Ability Cycling Project

For some children, and many adults, riding a bike is difficult or impossible due to disability, illness, lack of equipment or confidence. The All Ability Cycling project, managed by Live Active in Perth & Kinross, enables and encourages everyone to get cycling.
The main aim is to give people the chance to experience the freedom, fun, independence and the feeling of achievement – gaining fitness, confidence and balance that can be achieved through bicycling.
2019 was a milestone year for the project as supplementary funding from Perth Action Partnership meant that the service could increase from three days to five days a week. In total, 457 individuals took part in over 1,000 participant sessions.
The team runs supported sessions, guided social rides, events and a buddy scheme across Perth & Kinross. Volunteers play a vital role in supporting groups and individuals, giving them the chance to have fun and get active, as well as gaining independence, therapy, social stimulus, exercise and fun.
Would you like to take part in or volunteer for this project? If so, please contact Kirsty Eadie from Live Active's Wellbeing team on 01738 454650 or [email protected].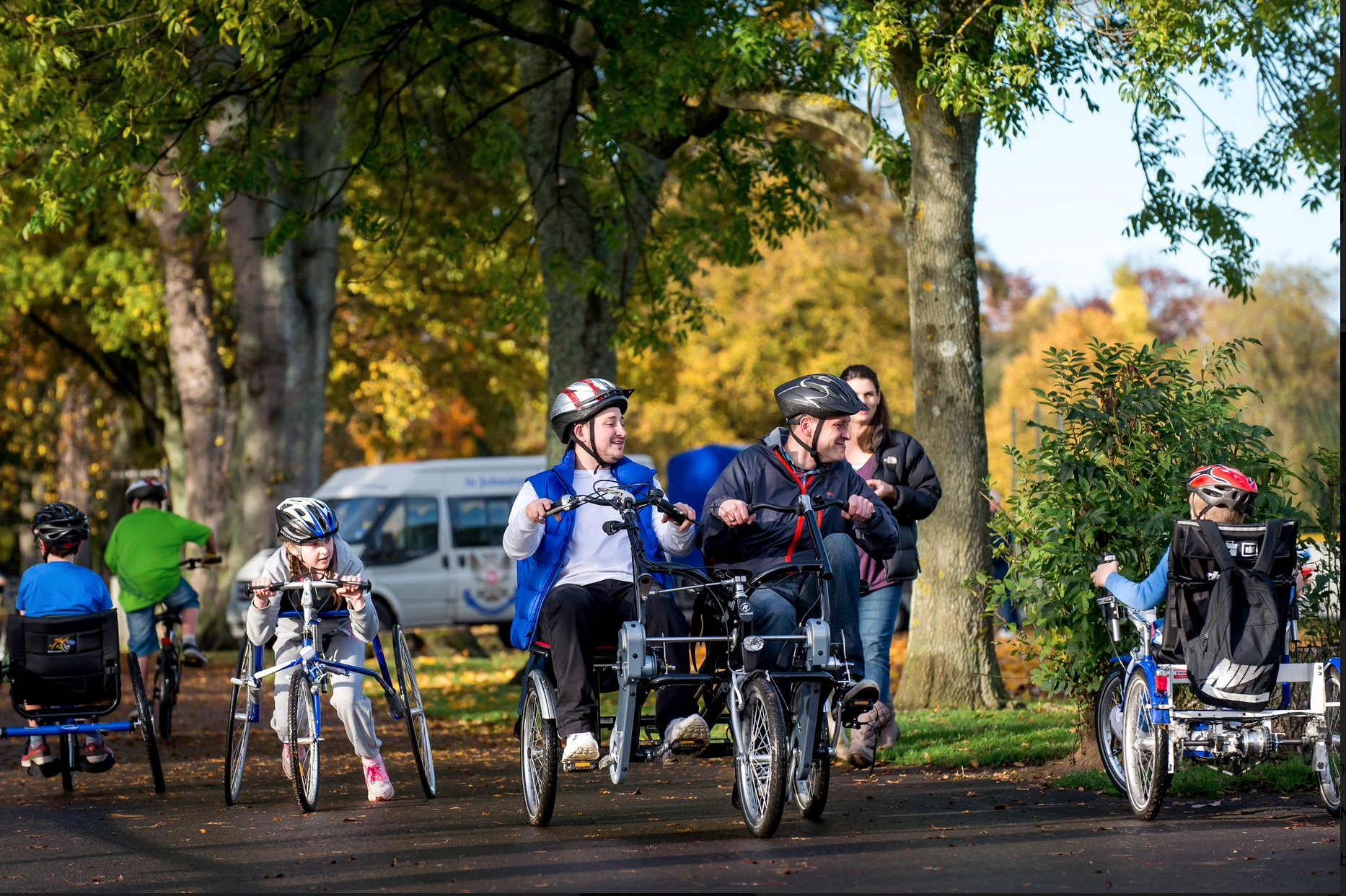 Cycling without Age
Have you been in any of Perth's parks recently and spotted groups of people enjoying a cycle ride on an adapted rickshaw? Cycling Without Age is a charitable organisation that aims to combat elderly loneliness. 
How do they do this? Volunteer "pilots" give their time to cycle on a "trishaw" (a special rickshaw that's cosy, sturdy and accessible for older users), carrying one or two passengers, allowing them to get out and about in the fresh air and enjoy all the physical and mental health benefits of being outdoors without having to pedal.
Cycling Without Age was founded in 2012 in Copenhagen and is now a global programme. Norman Ridley, who manages the Perth project and is the senior ambassador for Cycling Without Age Scotland, says, "Cycling Without Age in Perth has been running for two years now, following an initial idea by S4 Perth High School pupil Amelia and Matthew Mackie, a principal teacher at the school. We have three 'bikes', bought with funding raised locally, including the High School, Perth Guildry and the Betty Ross Trust. "It's great for older people as it gets them out of their home or their care home. We have 14 volunteer 'pilots' who take people out to our many green spaces such as the North Inch, the South Inch, Norie-Miller park and Quarrymill Woodland Park." The volunteers have even cycled with their passengers in the Perth Salute, the Burns Night celebration, the Chinese New Year celebration and more.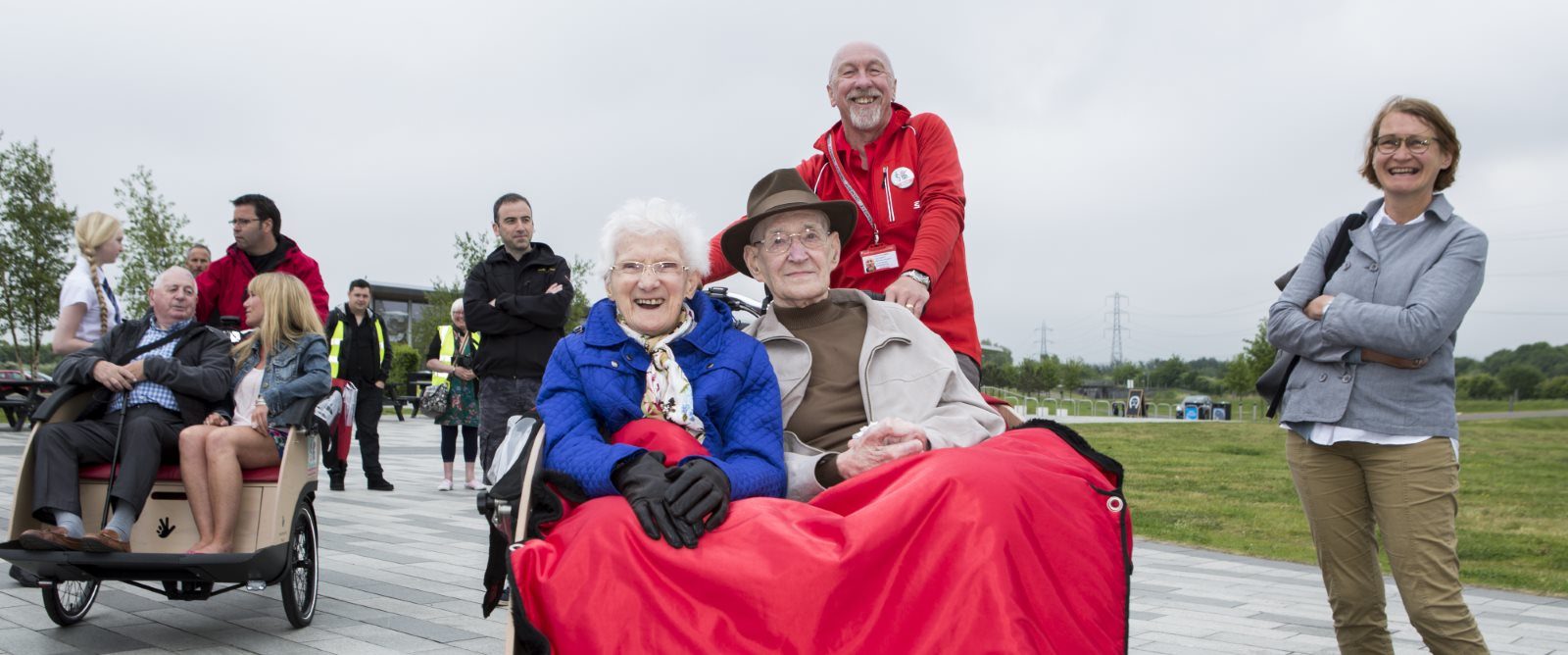 Currently Cycling Without Age works with residents from Balhousie North Inch House and North Grove, Parkdale Care Home in Auchterarder and Vision PK. The rides are free of charge and make a world of difference to the people who use them. Norman says, "Some of the care home managers have said what a difference it's made to the people who go on the rides. They come back having enjoyed themselves so much that they want to take part in other activities."
To find out more, or to volunteer for this amazing project, follow Cycling Without Age Scotland Perth on Facebook or contact [email protected].
PK On The Go website
PK On The Go is Perth & Kinross' local sustainable travel channel, helping residents and visitors to Perth and Kinross to save money, time and hassle while they travel. It aims to enhance the region's urban environments, by reducing traffic congestion and pollution, and helping people be a bit more active.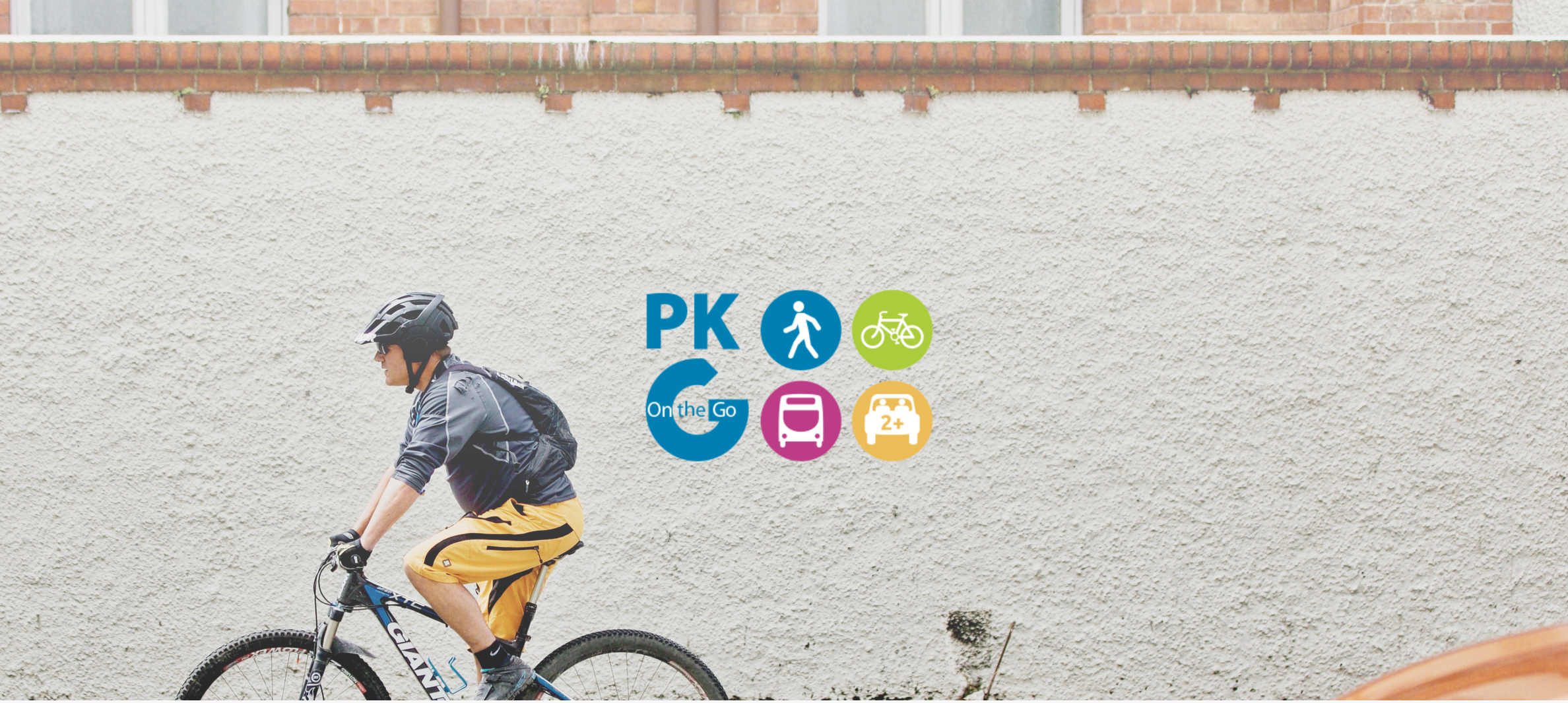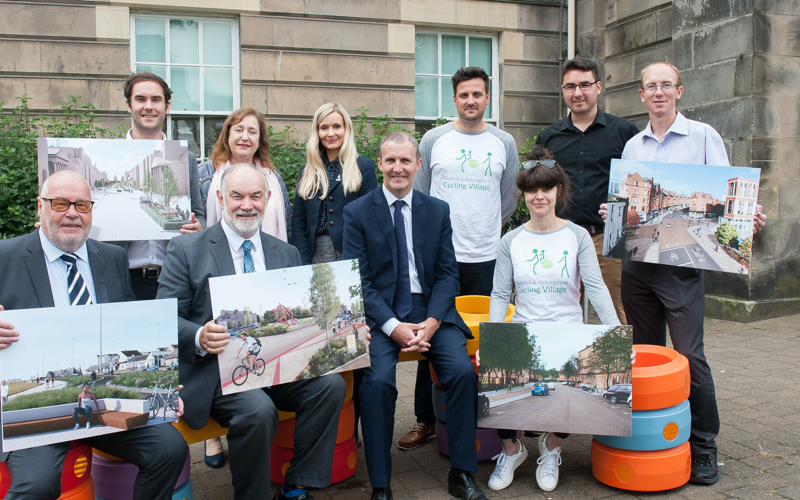 Perth, People, Place
In Perth & Kinross, the Perth, People, Place project was awarded funding for the first arm of a new cycling and walking network, on Dunkeld Road, connecting the neighbourhoods of Bertha Park, Inveralmond and Muirton to the city centre. The project aims to make Dunkeld Road a key walking and cycling artery for local travel. How will this work? Work is well underway to use existing parts of the A912 dual carriageway to create a fully segregated cycle-lane and improved footways as well as improvements to the public spaces and green infrastructure.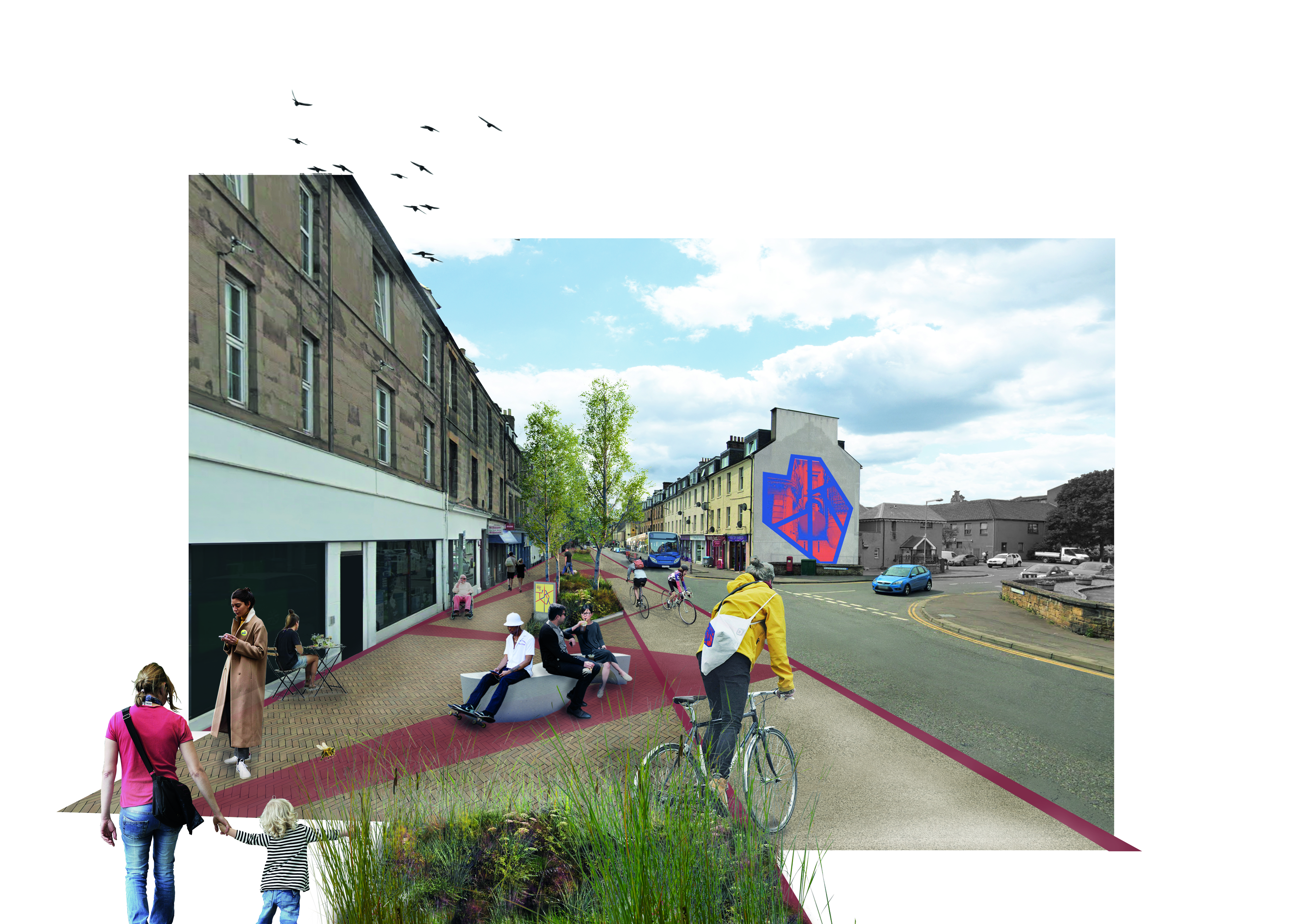 It's hoped that these improvements, the first of a series, will considerably reduce barriers for active travel in Perth, as highlighted in consultation with local residents. A proposed bridge connecting to National Cycle Network Route 77 will provide a commuter and leisure link with villages north of Perth.
This bold approach is part of a large programme of investment to deliver a cohesive network of cycling and walking routes which link communities and growth areas in Perth to popular landmarks and the city centre
Accessible Arbroath
The Accessible Arbroath project was awarded nearly £7 million funding to address the severance caused by the A92 dual carriageway which cuts through the centre of the town. To reduce the dominance of vehicles, the plans include reallocating two lanes of traffic as walking and cycling links. There will also be new areas of planting, to provide year-round colour, and improved public spaces. 
New crossings across the A92 will reconnect local amenities and attractions with housing and tourist accommodation, while National Cycle Network Route 1 will also be enhanced with new connections to train and bus stations. Integrated active travel and local transport is expected to benefit staff and students at Dundee and Angus College, local residents and visitors to the area.
 A new 1.5km active travel corridor would link the West Links play area to Arbroath's famous Abbey and with redesigned junctions, crossings and landscaping to encourage and enhance cycling and walking for visitors and residents.  

Find out more about Places For Everyone on this short video