Save money, miles and CO2 with Tactran Liftshare
More and more of us are thinking about our carbon footprint and trying to find ways to reduce our impact on the planet. Sharing a lift to work, or on any other journey, not only costs less but can save tonnes of CO2 and reduce congestion. Tactran Liftshare is a scheme that allows users to register free of charge and find others to share their travel.
Merry Scott, Client Engagement Manager at Liftshare, explains how Tactran Liftshare came about, and how the scheme benefits organisations and their employees.
"Tactran Liftshare, which is funded by Tactran, started in 2007 to encourage people in the Tactran region to share lifts to and from work or other places. At its heart is a database of people in the area who'd like to find someone to share their journey. Each of the four Tactran local authorities – Angus, Dundee City, Perth & Kinross and Stirling – has its own scheme within Tactran Liftshare, as do many universities, colleges, NHS boards and private organisations."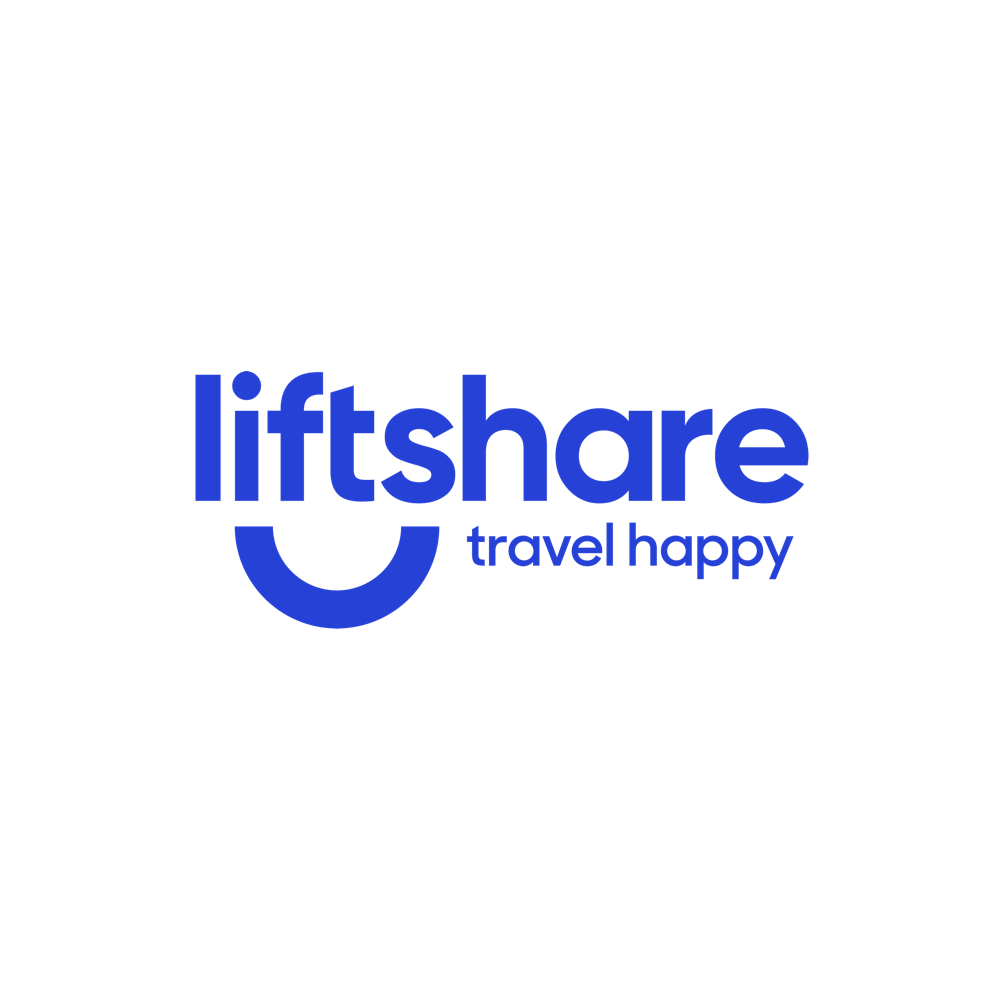 Benefits for the organisation
What are the benefits for an organisation that signs up for its own Liftshare scheme? "It can monitor, incentivise and promote Liftshare, offering perks such as dedicated Liftshare parking bays," explains Merry.
"The organisation will get an online dashboard where they can see how many people are sharing. They will also get useful statistics that they can share with the workforce, such as the CO2 and travel miles saved. It can also be used for managing company car parking spaces through Smart Parking, with people authenticating their journeys on their phones. The business will help to reduce carbon, promote sustainability and helping staff to save money – that's a big plus for any employers, especially those registered with Investors in People."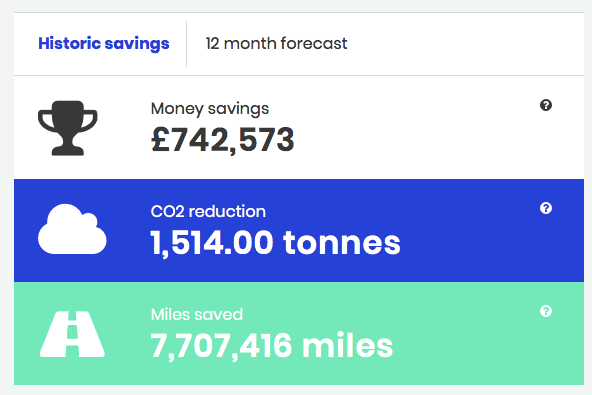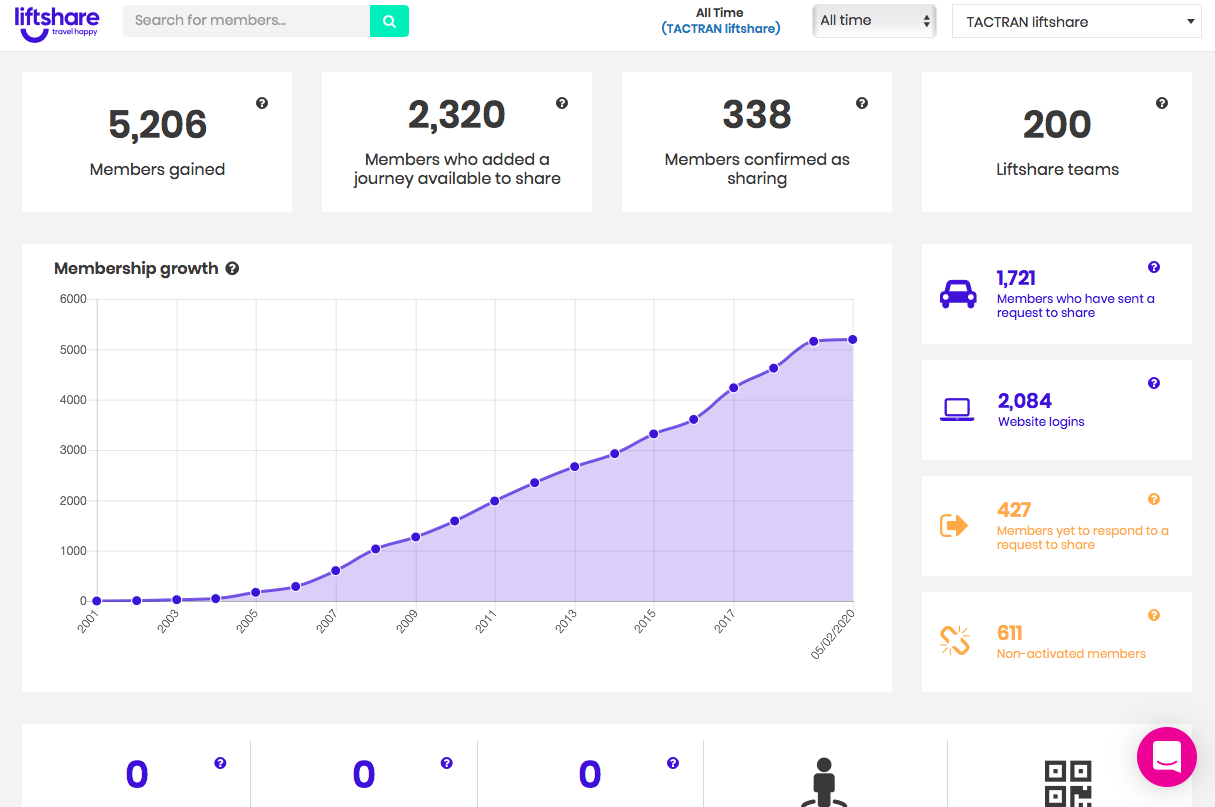 "For smaller organisations, the employees can simply join the main Tactran Liftshare scheme and start searching for a Liftshare buddy. It's free for individuals to sign up and easy to browse."
How do individuals get started?
"If anyone wants to join as an individual, you can visit Tactran Liftshare's website and either join the main group or your employer's group, if there is one," says Merry. "Once registered, you can browse and choose based on your criteria. For example, someone might want to be with a smoker or non-smoker, or not to share with pet owners due to allergies, or share with someone who likes to listen to the radio! It can be signed into through social media so you can view someone's profile before going ahead."
Saving money, being social
Merry Scott shared a lift for years with someone from a neighbouring organisation while travelling from Dundee to Perth and found many benefits. "During 2010, the year of the terrible snow, it was a comfort to have someone else in the car. One of us could dig the snow and the other one could move the car! 
"People sometimes think it only works with set shifts, but it can be as flexible as you want it to be. My lift-sharer and I were both on flexitime, and her husband worked different shifts, so we lift-shared every third week and it worked well. It encouraged us not to stay too late but was flexible too.  All the perceived barriers that people think are there, such as being on flexitime or needing to go the gym after work, can all be worked out. 
"There's the mental health aspect of it, too – having someone to chat to at the end of a hard day's work can be beneficial. It's very social; I'm still friends with my lift-share person many years after we stopped sharing due to job changes!"
Across the UK the average saving per individual who car-shares is £1000 a year. People don't pay money to their lift-sharers through the system, but Tactran Liftshare gives a recommended amount, so that people don't make a profit (which could affect insurance).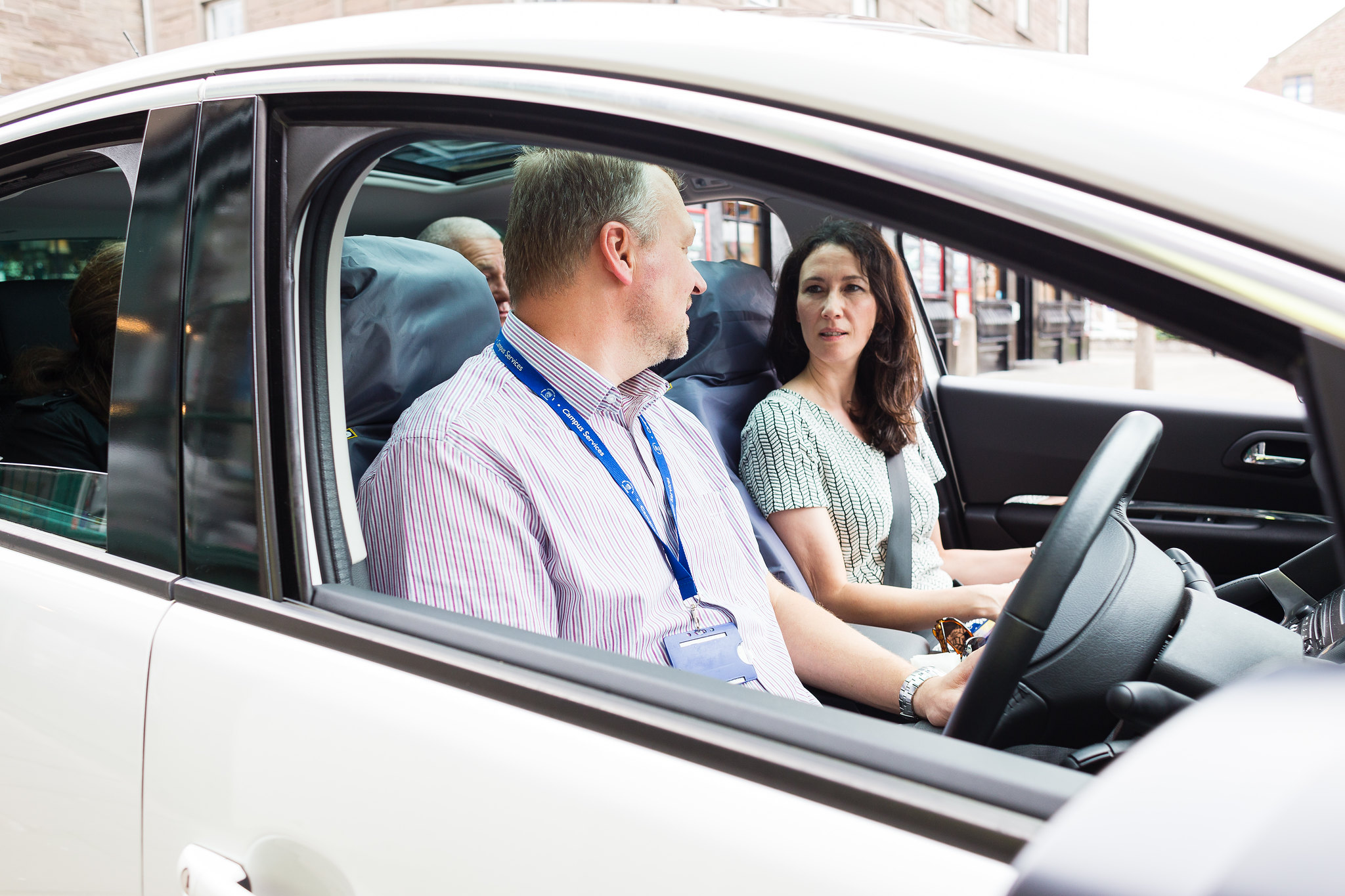 Tactran Liftshare – not just for commuting
There's a perception that lift-sharing is just for work commuting – but that's not the case. CEO Ali Clabburn (pictured with Merry accepting an award at the Scottish Travel Awards) started Liftshare when trying to get from university in Bristol to his family home in Norfolk during Christmas 1998.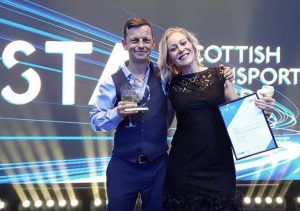 Merry adds: "When I was at university, I used to travel from Markinch to Dundee, which was a half-hour journey – that's difficult on a student budget. We used to post notes on noticeboards to try to get a lift-share. If Tactran Liftshare had been around, it would have solved that." 
The University of Dundee now runs a "Get Me Home For Christmas" campaign for students who have to travel a long distance home from Dundee for the holidays. Sharing can save money and offer company for the long drive.
Liftshare is also useful for one-off journeys for festivals and other events. Participants who register will get alerts through the Liftshare app if someone has responded to a request to share, or wants to share with them.
What's next for Tactran Liftshare?
With over 5,000 members in Tactran Liftshare (and more than 600,000 in the UK), it's a healthy and growing scheme.
Future development is planned in both the public and private sector, engaging more businesses and organisations to support the network. With the climate emergency sharply in focus, more people are seeing lift-sharing as a realistic solution. "The culture change can be difficult, but we find that the universities and colleges are open to it. The University of Dundee are exemplary in this area." Under the management of Trudy Cunningham, Environment & Sustainability Manager, their Liftshare scheme has grown to 750 members, who enjoy dedicated lift-share bays in an area that's short on parking. Together they have saved 224 tonnes of CO2 and over 1 million travel miles.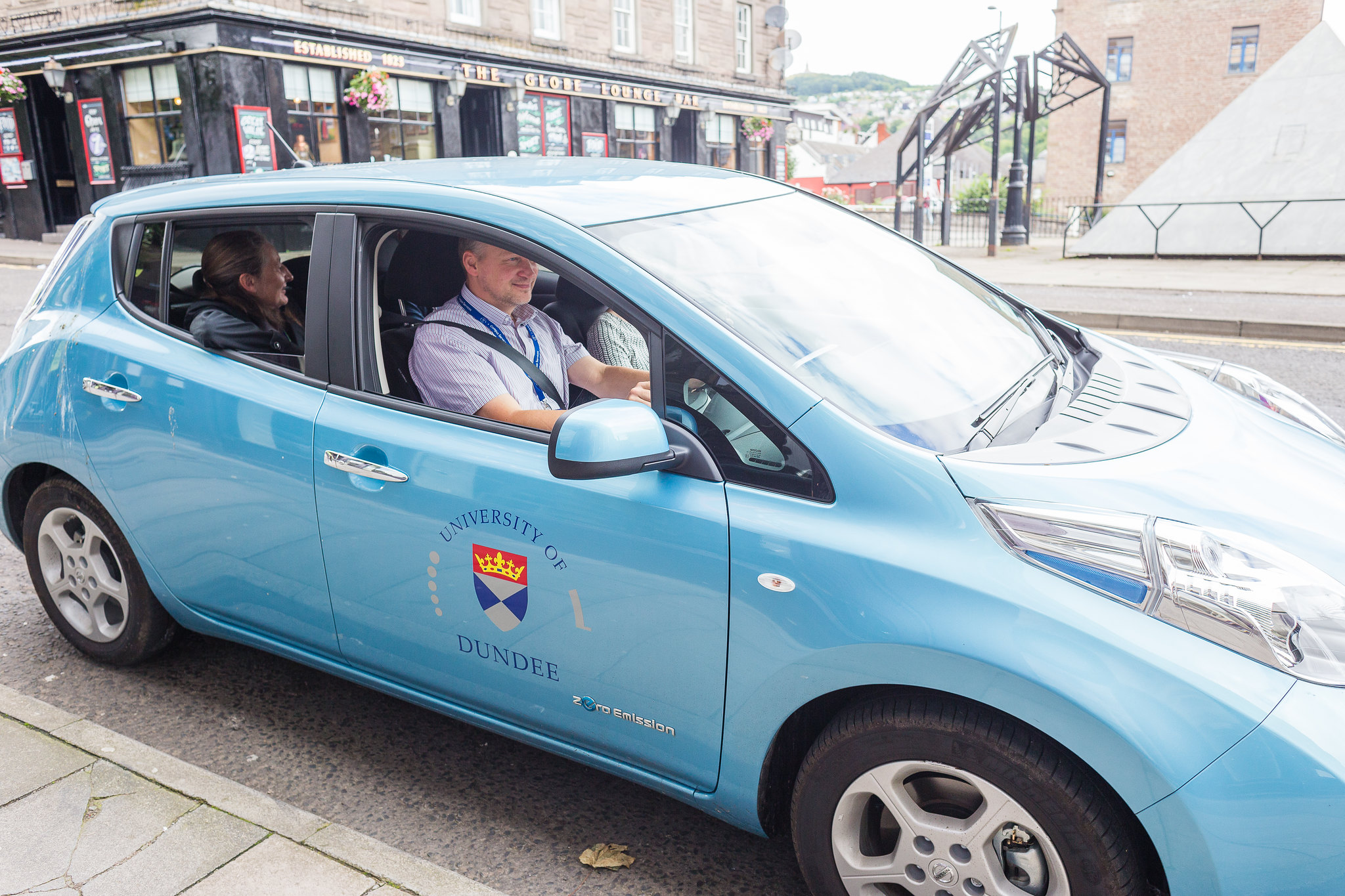 "Liftshare is also working with organisations such as CoMoUK and Enterprise, looking at shared vehicles that come to work. These vehicles, which might not even be owned by one individual, could be shared and used throughout the day, too, instead of sitting at a workplace all day. We're moving into the shared economy and we hope that, one day, sharing cars, bikes and pool vehicles will be the norm."
Even with the growth of electric cars, Merry believes that Liftshare will be just as relevant. "Electric vehicles have so many advantages, including reduced emissions, but we still need to cut energy use and congestion on the roads, so we will continue to grow Liftshare in the same way in this transition period and after petrol and diesel cars are banned."
Tactran has funded, through Smarter Choices Smarter Places, software to introduce My PTPs (Personal Travel Plans) at Angus Council, Perth & Kinross Council and Stirling Council. Staff can add information to a widget and be shown all sustainable travel options, such as walking, cycling or the train. "People's work life is so different now and it's about being more flexible and open," says Merry.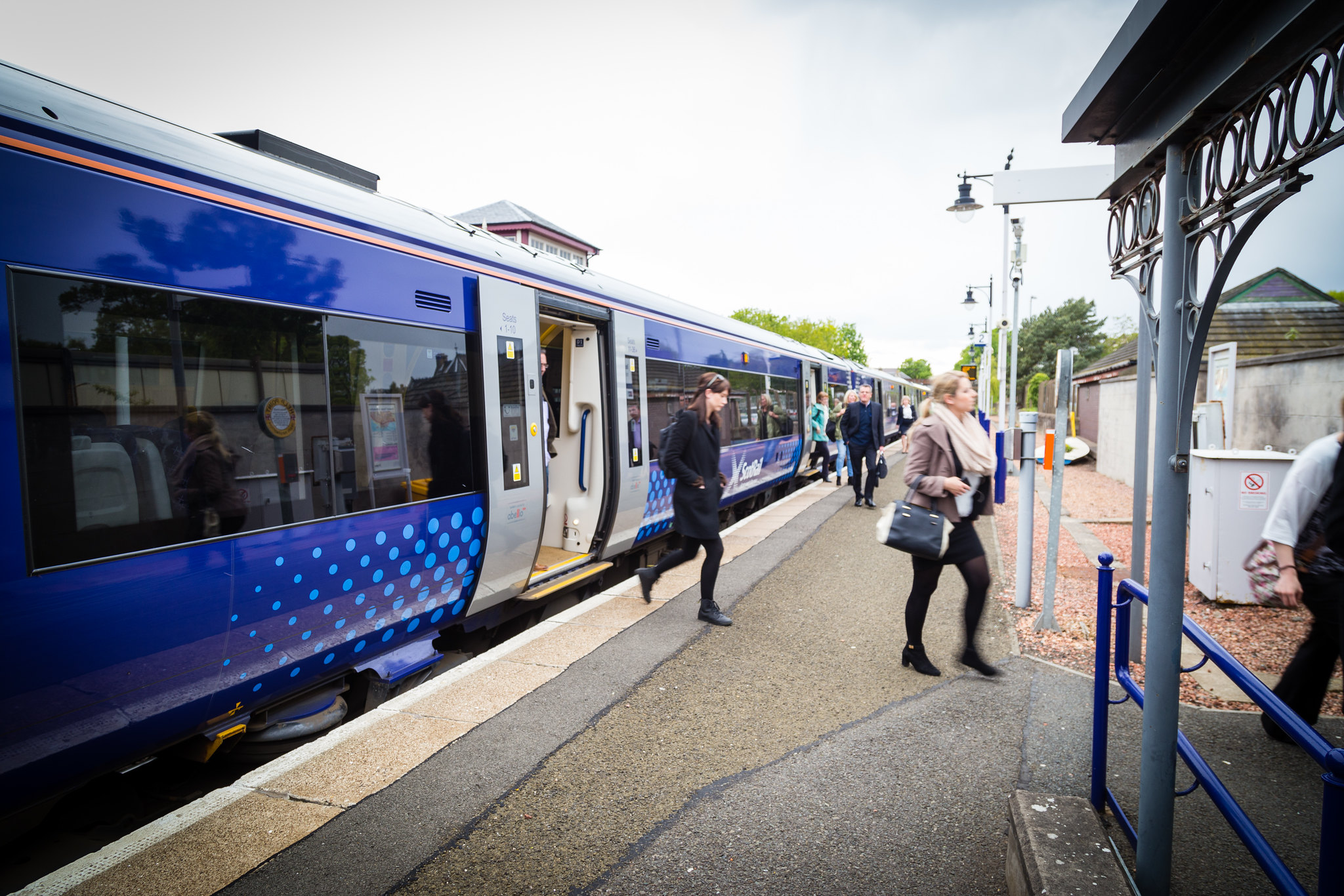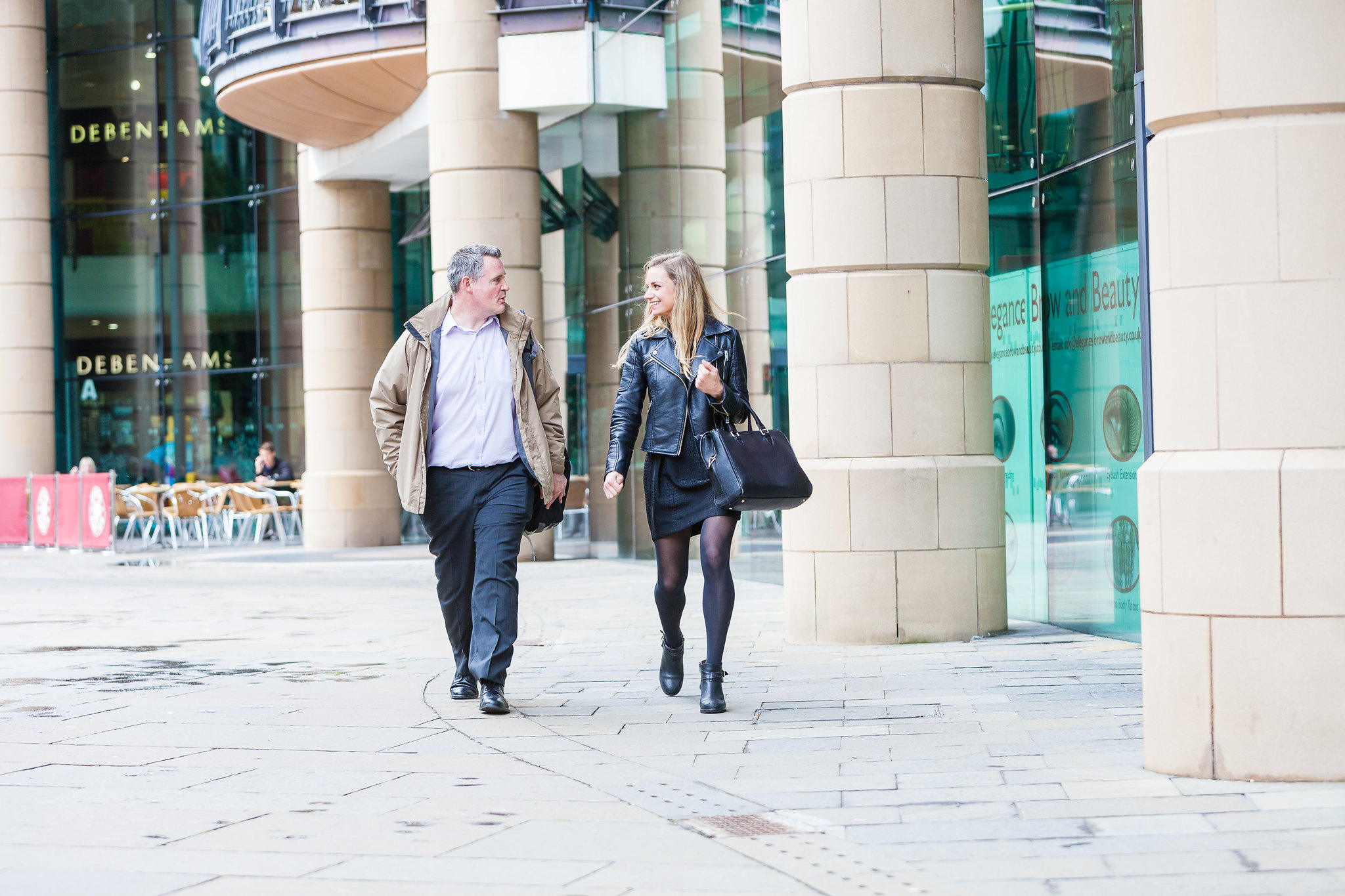 Next Month
In March we'll be springing into the next season by talking about walking, the simplest form of exercise. We'll explore the best walks, including some Tactran-funded paths and walkways.
Follow Tactran on Twitter for up-to-date news and alerts
All the photos except the Liftshare Logo, Liftshare dashboards and Merry/Ali are by Angus Forbes.
About Tactran
Tactran is one of seven statutory Regional Transport Partnerships (RTPs) covering Scotland. The Tactran region forms an important hub at the heart of Scotland's transport network and includes the local authority areas of Angus, Dundee City, Perth & Kinross and Stirling. Together these make up just under 10% of Scotland's land mass and nearly 12% of the nation's population.
Our primary purpose is to develop a Regional Transport Strategy setting out a vision for the medium- to long-term future of transport in the area and to oversee its implementation.
Contact us with your queries, suggestions and comments
View our Privacy Policy and Cookie Policy.