How we did smarter bus and car travel in 2019
Get On The Go is a useful free resource that helps you save money, time and hassle while you travel in Angus, Dundee and Perth & Kinross. It's the go-to place for news and updates about smart, sustainable and active travel. 
2019 was an action-packed, successful year for active and sustainable travel across the three regions. We take a look back and bring you highlights from Get On The Go about smarter travel by bus and car.
For regular updates, follow Get On The Go on Twitter and Facebook.
Brilliant bus wins
Real-time info screens for buses
Isn't it handy when you know exactly when your bus is going to arrive? Perth & Kinross Council has installed Real Time information screens which show passengers when their bus is due. There are free-standing screens at Pullar House and Perth Royal Infirmary, wall-mounted screens at Perth Bus station and Broxden Park & Ride, and bus-shelter screens at 2 High Street (Perth), Gleneagles Station, Crieff High Street and Alyth Square.
On-bus safety for P7 kids 
Children leaving primary 7 have to deal with many transitions. One big change for many kids is getting the bus to school instead of walking or getting a lift from a parent. 
In Angus, P7 pupils take part in an on-bus safety workshop as part of the transition to secondary school. Lesley Cook, School Travel Co-ordinator at Angus Council, says the project encourages kids to travel actively and independently. "They get advice on how to cross the road safely near a bus, or what to do if there's a problem on the bus, or if their money is lost or stolen in town. The bus companies have agreed that any child will be taken home if they go to the bus driver and tell them they've lost their money or even their ticket."

The project is supported through Smarter Choices Smarter Places, which is a Paths for All programme funded by Transport Scotland.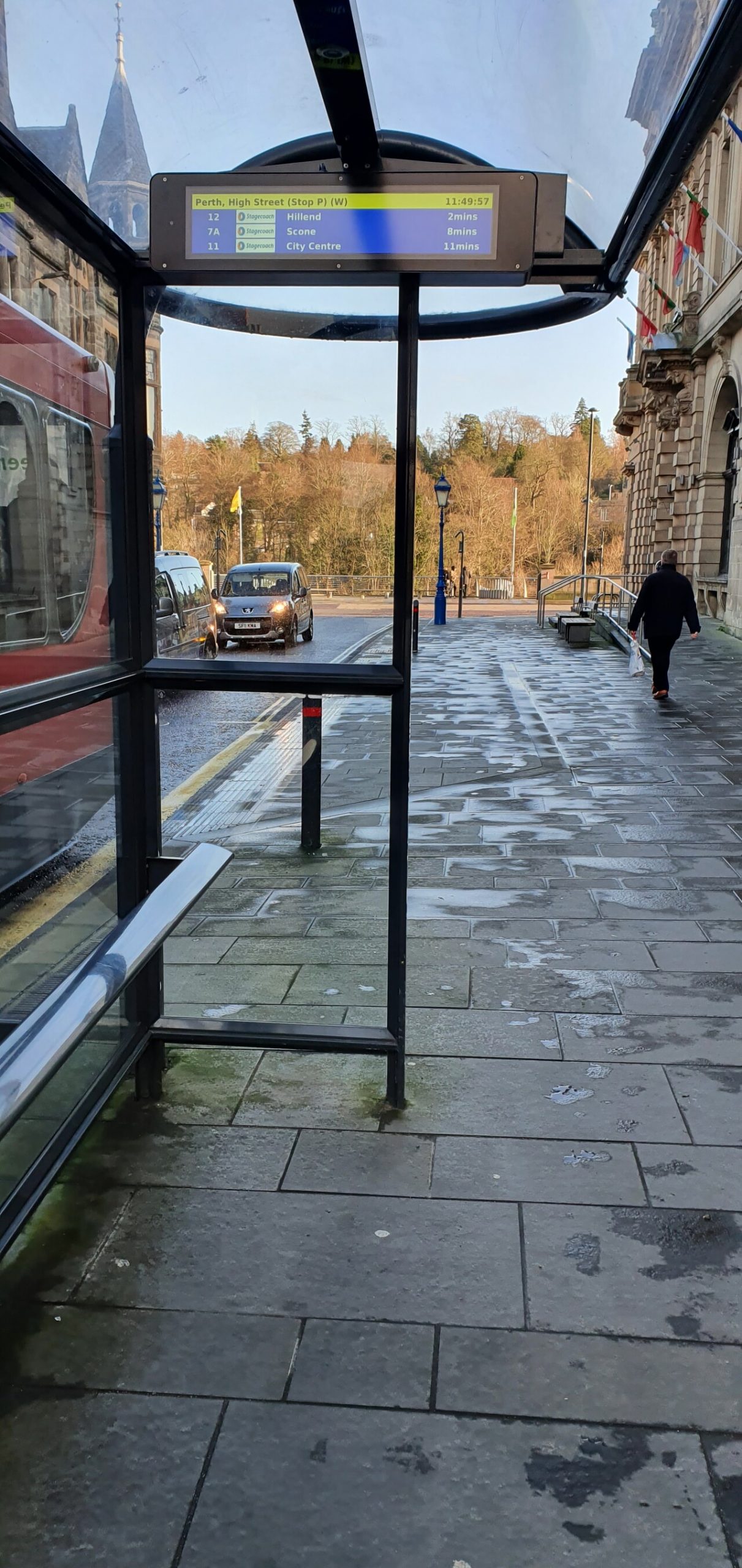 Earn Mi Rewards on buses
Did you know you can earn rewards just by using Stagecoach buses in Perth and paying by card? Mi Rewards, the loyalty programme that rewards shopping locally, now lets you earn points by jumping on the bus for work or leisure! All you need is to download the free app, link your payment cards to it, and then pay on the bus, online or via the Stagecoach app.
You'll be eligible for free perks and prizes and, once you've saved enough points, you'll earn a Perth Gift Card!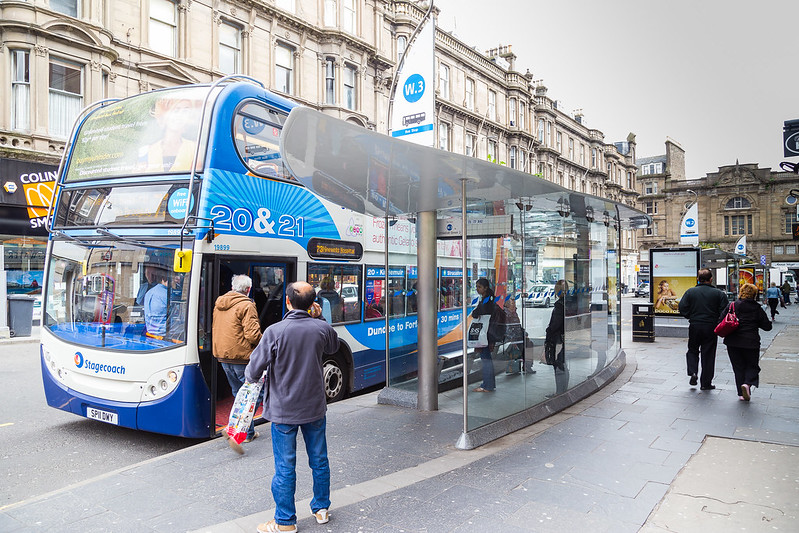 Safe and sustainable driving 
There are times when taking the car is unavoidable, but are there any ways we could travel more sustainably? Across the Get On The Go Tayside region, there were some great news stories about safer or more sustainable car travel.
Dundee – the charged city
Pop-up electric car chargers started appearing in Dundee streets in 2019 thanks to new funding. Smart city consultancy Urban Foresight was awarded £3 million from the Innovate UK scheme for tests into low-cost, scalable charging solutions for electric vehicle users with on-street parking. The 'pop-up' models, which will be installed mainly in residential and public streets, will avoid street clutter and obstructions and integrate into the streetscape.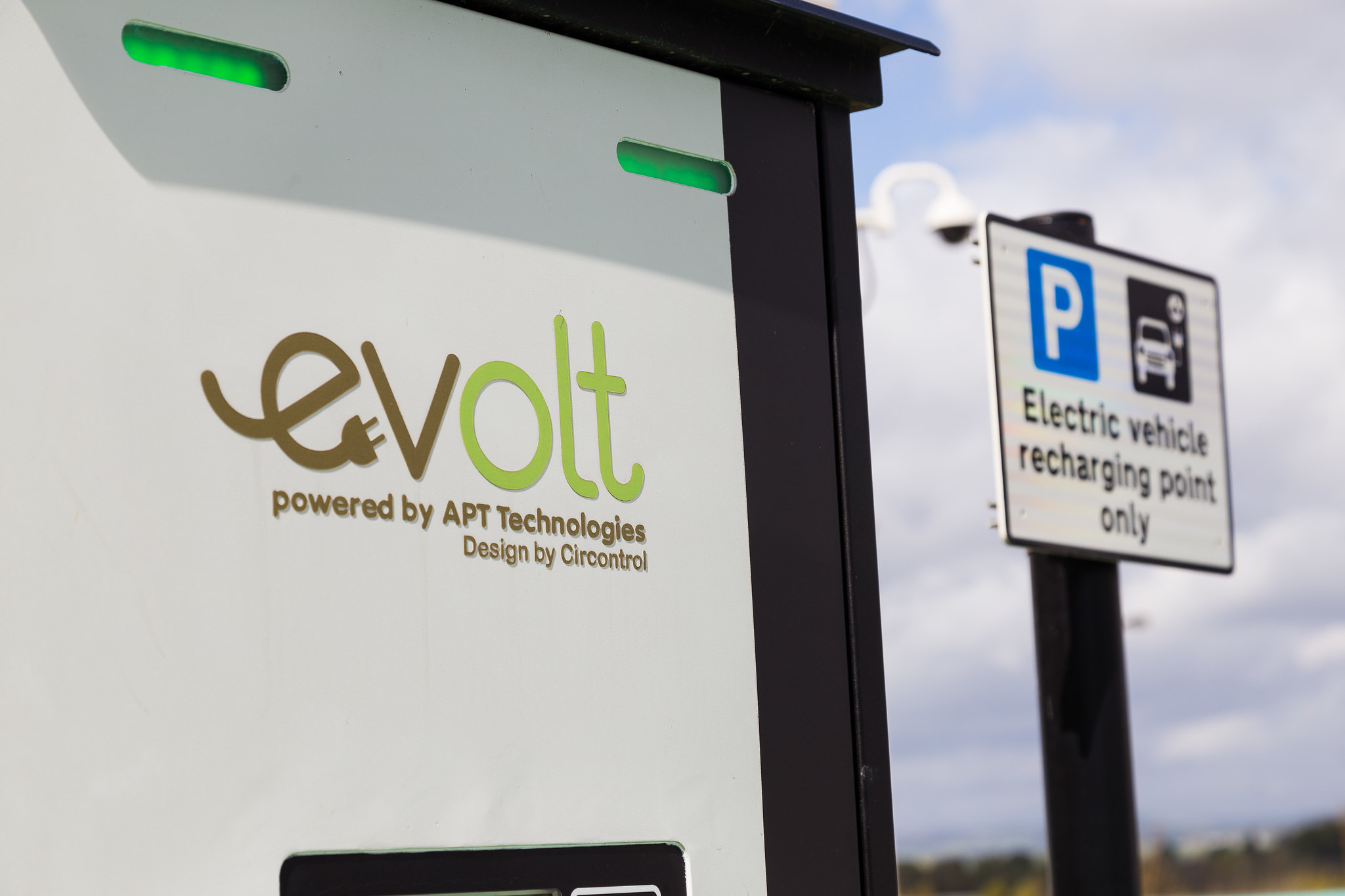 Dr. David Beeton, CEO of Urban Foresight, said: "Dundee is already recognised as one of the best places in the world to drive an electric vehicle. We're delighted to have secured this additional investment for the city which should make it even easier for many more people to go electric."
Dundee also secured funding of over £2 million to expand its fleet of Electric Vehicles and charge points, with an additional 66 EV charging bays across the city and surrounding area.
Safer routes to Tulloch Primary School
Driving and parking around primary schools at peak times can be difficult and dangerous. Neil Quinney, a project officer at Sustrans, has been working with Tulloch Primary School as an embedded team member of Perth & Kinross Council's Road Safety and Design team to tackle issues with the school run.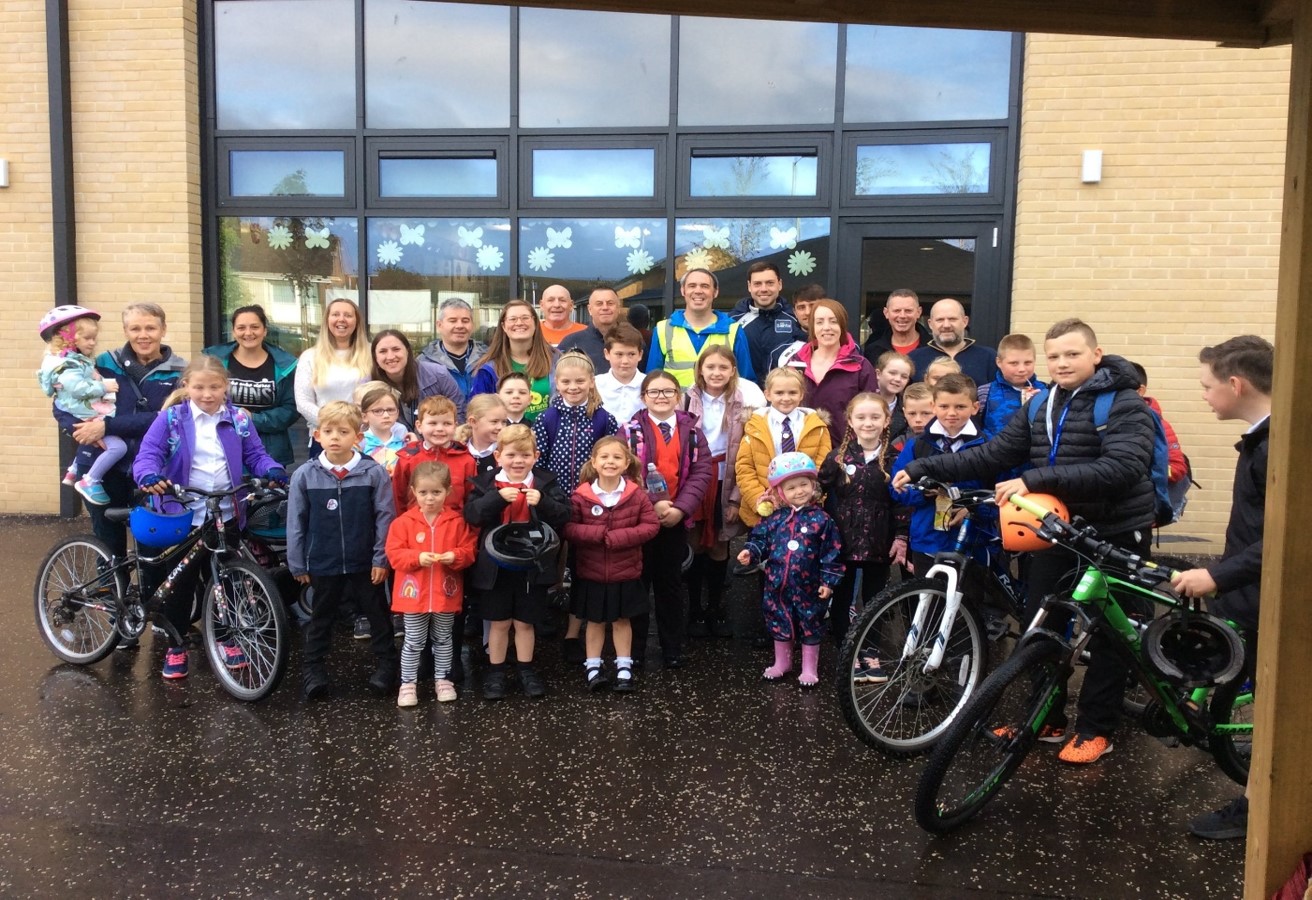 "We consulted with the school, parents, pupils and the local community to find out what they'd like to see improved," explained Neil. "The main issues were the perceived speed of vehicles and finding safe places to cross. We've put together ideas for tackling these and will discuss with the Council what measures we can take, depending on budget and further consultation with the community. We have learned many useful things from this that we can use with other schools throughout Perth & Kinross, to reduce traffic speeds, make kids and parents feel safe and provide safe routes to school." 
As well as targeting the driving issues, Neil has also worked with the local iBike officer led to improve access to the school's site by foot and by bike. 
If you'd like to find out more, you can contact Neil on 07971 352989 or [email protected].
Angus leading the charge with electric vehicles
Angus Council is making great roads into encouraging the use of electric vehicles (EVs) for residents, employees and visitors in Angus. The use of EVs has increased dramatically over the last few years with an estimated quarter of a million reported to be in use in 2019 compared to just 3500 in 2013. 
Angus Council is planning an EV Hub at Orchardbank in Forfar, with four rapid chargers (which allow 80% charging within 30 minutes), three fast chargers and two slower chargers.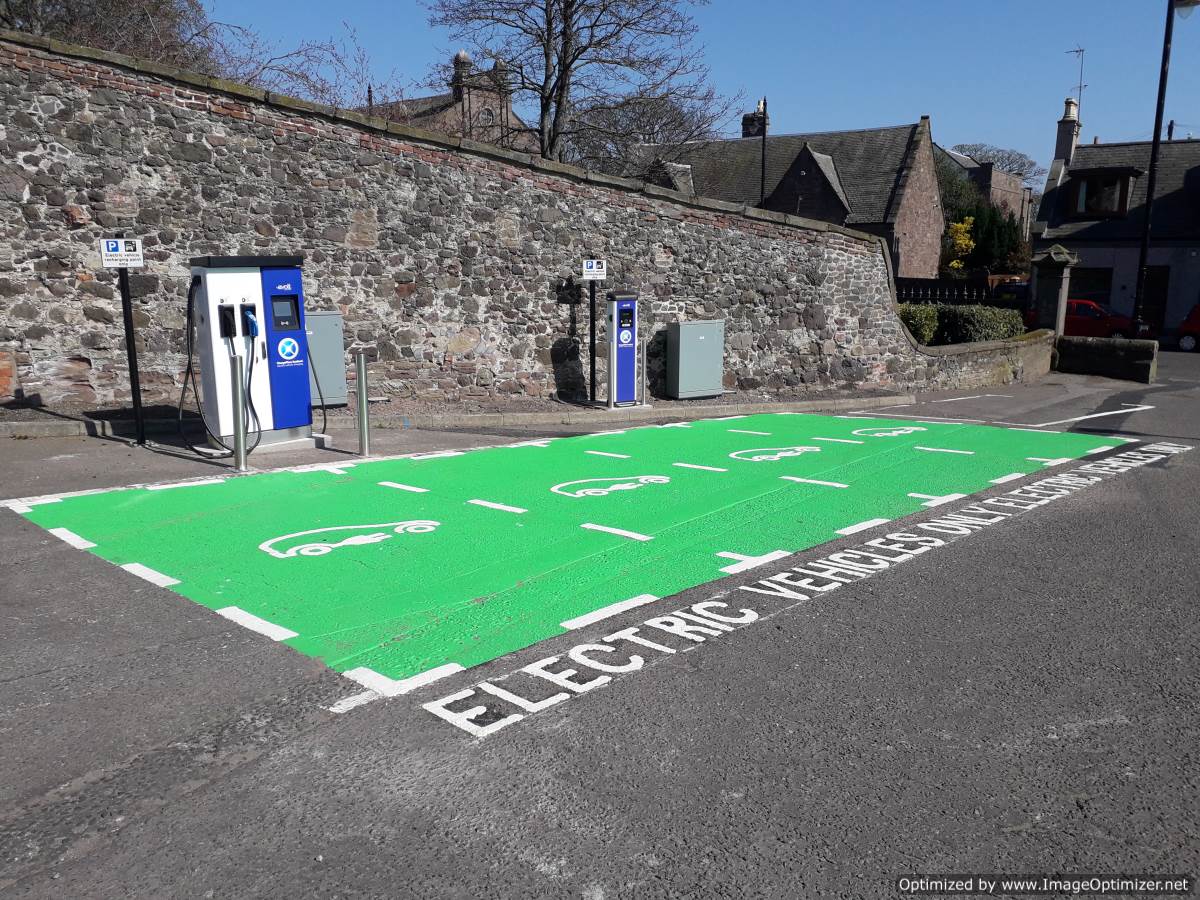 The project has been awarded funding as part of the Low Carbon Travel and Transport Challenge Fund, established by Transport Scotland from funds awarded under the European Regional Development Fund 2014-2020 programme and Transport Scotland funding.
Grant funding has also been allocated by Transport Scotland for charging infrastructure in Brechin, Carnoustie, Arbroath, Friockheim, Kirriemuir, Monikie and Glamis. The units will allow easy access for residents and to encourage visitors to stay in the area and explore local businesses and attractions. 
Travelknowhow
In 2019 an innovative new app was launched to encourage businesses and their employees to use active or sustainable travel to get to work. 
The RIGHT TRACK app from Travelknowhow gives lots of useful information on travel options, helping users to change their travel behaviour. When you use the app, you'll get personalised benefits, targeted content and commuting challenges.
"We are working with a handful of businesses across Scotland, including Scottish Water, Web Help, South Lanarkshire Council, North Ayrshire Council and NHS Grampian," says Shona Drummond of Travelknowhow. 
From the secure user data, Travelknowhow can gain valuable insights and learnings into how employees are traveling to and from work and their attitudes towards travel. They can build on this and encourage more active and sustainable travel to workplaces across Scotland.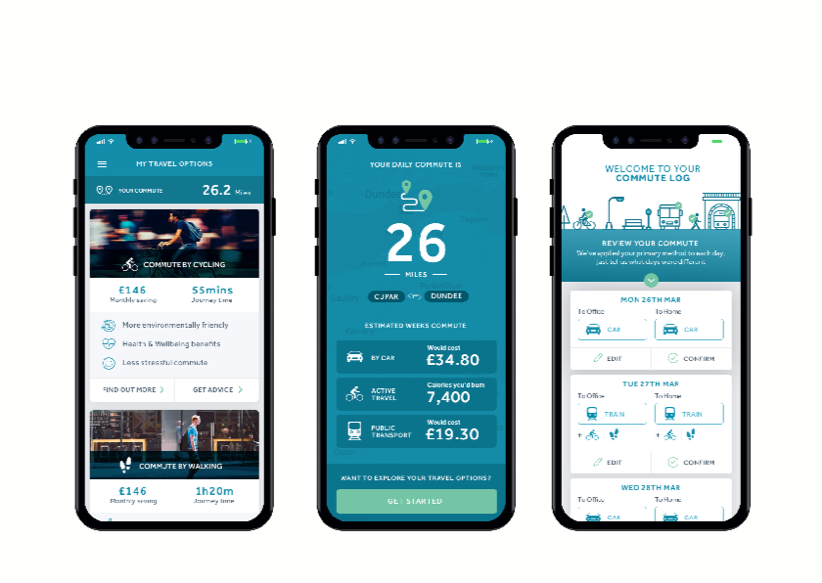 Liftshare
Liftshare is a scheme that allows users to register free and find others to share their travel, whether for work, for a festival, coming home from university or for any other journey. 
In 2019 the team at Liftshare celebrated a major award and launched their new app – which you can use to lift-share in Tayside!
At the Transport Scotland Awards in Glasgow last year, Liftshare took home the award for Excellence in Technology and Innovation.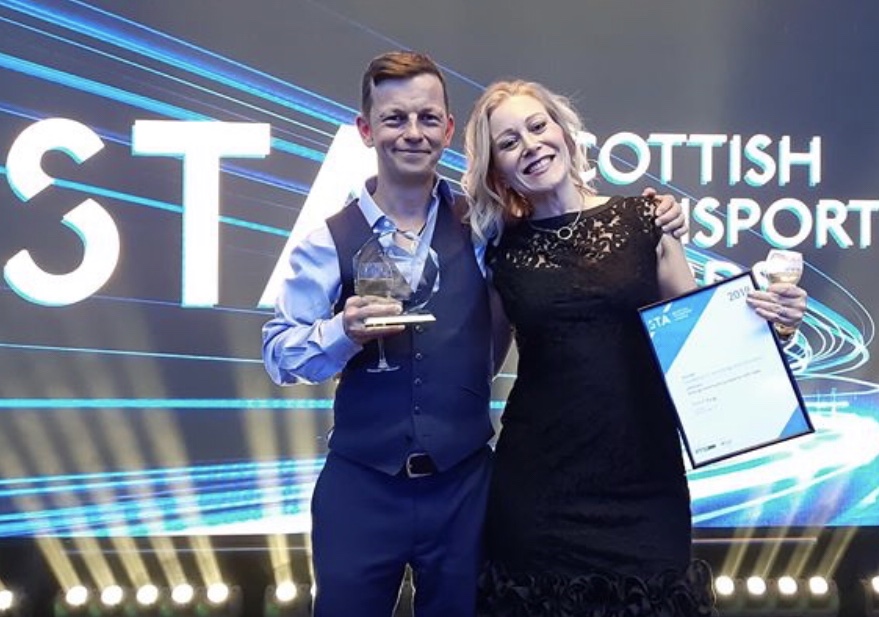 In June 2019 Liftshare launched a new version of its app, which lets users:
send and receive requests to/from other people to lift-share

see how much money and how many miles they're saving

authenticate their journeys

get benefits from employers (e.g. exclusive parking) because they're sharing lifts.
There's a special Liftshare for the Get On The Go Tayside region, plus Stirling, called Tactran Liftshare, which was developed with Tactran, our local Regional Transport Partnership. 
Why not register free today and see where lift-sharing takes you?