Tactran Blog
Official blog for Tayside & Central Scotland Regional Transport Partnership, Tactran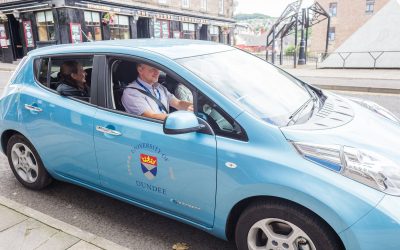 More and more of us are thinking about our carbon footprint and trying to find ways to reduce our impact on the planet. Sharing a lift to work, or on any other journey, not only costs less but can save tonnes of CO2 and reduce congestion. Tactran Liftshare is a scheme...
read more
About Tactran
Tactran is one of seven statutory Regional Transport Partnerships (RTPs) covering Scotland. The Tactran region forms an important hub at the heart of Scotland's transport network and includes the local authority areas of Angus, Dundee City, Perth & Kinross and Stirling. Together these make up just under 10% of Scotland's land mass and nearly 12% of the nation's population.
Our primary purpose is to develop a Regional Transport Strategy setting out a vision for the medium- to long-term future of transport in the area and to oversee its implementation.
Contact us with your queries, suggestions and comments
View our Privacy Policy and Cookie Policy.